[Illinois Store] HARISON Adjustable Weight Bench with Leg Extension and Preacher Pad, Flat Incline Decline Exercise Bench for Home Workout Weight Training
Local Pickup Item
 Batavia IL 60510
 SORRY FOR NOT PROVIDING SHIPPING
Shopping notice:
1. Item has never been used and will come in original packaging. Packaging may be damaged.
2. Small imperfection during shipping, have not influence in the result of use.
3. Small pieces missing during shipping. Do not worry, parts provided by HARISON.
4. Clearance sales does not allow refunds or returns.But no worry, we will provide perfect
after-sales service after you order.
If you are looking to start or add to your home gym, the HARISON hr-609  Utility Weight Bench –  is the best at the home bench.
---
SPECIFICATION – HARISON HR-609
---
Net Weight: 50.6 LBS
Gross Weight: 62.5 LBS
Product Size: 68*22.8*55 INCH

Designed for both home and gym environment.

Responsible for any damage, 12 months Gurantee for the whole bench.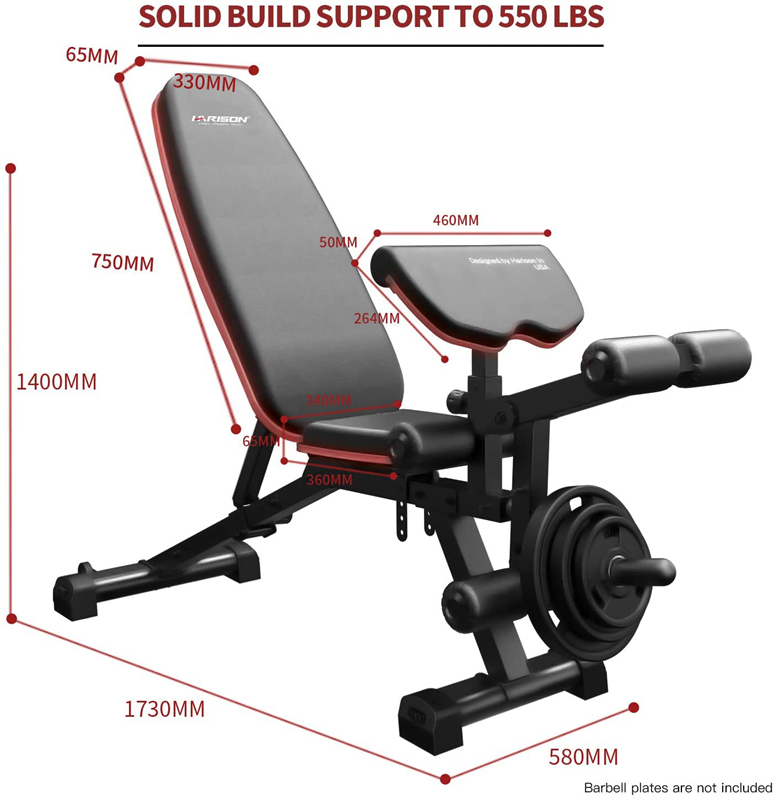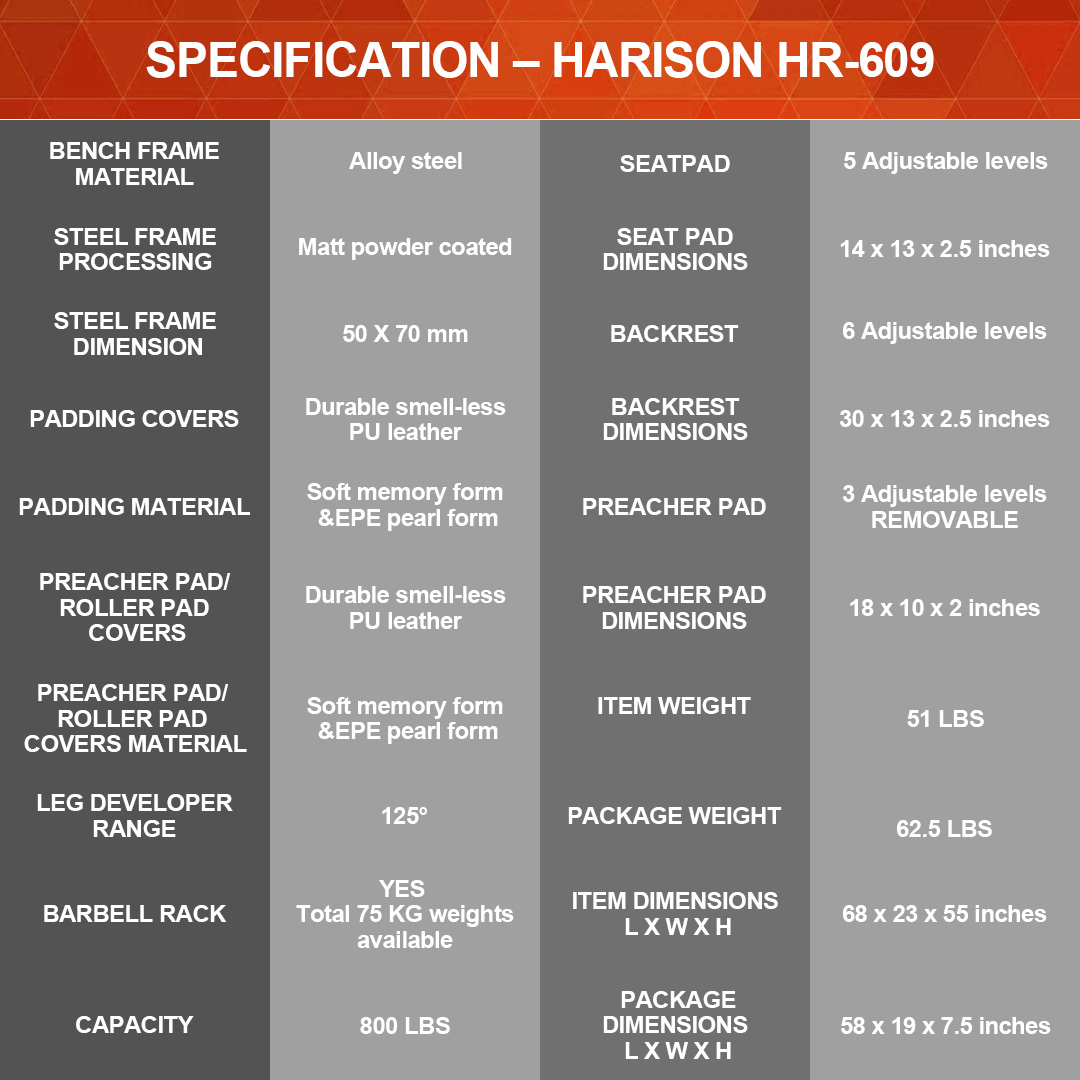 ---
COMPARISON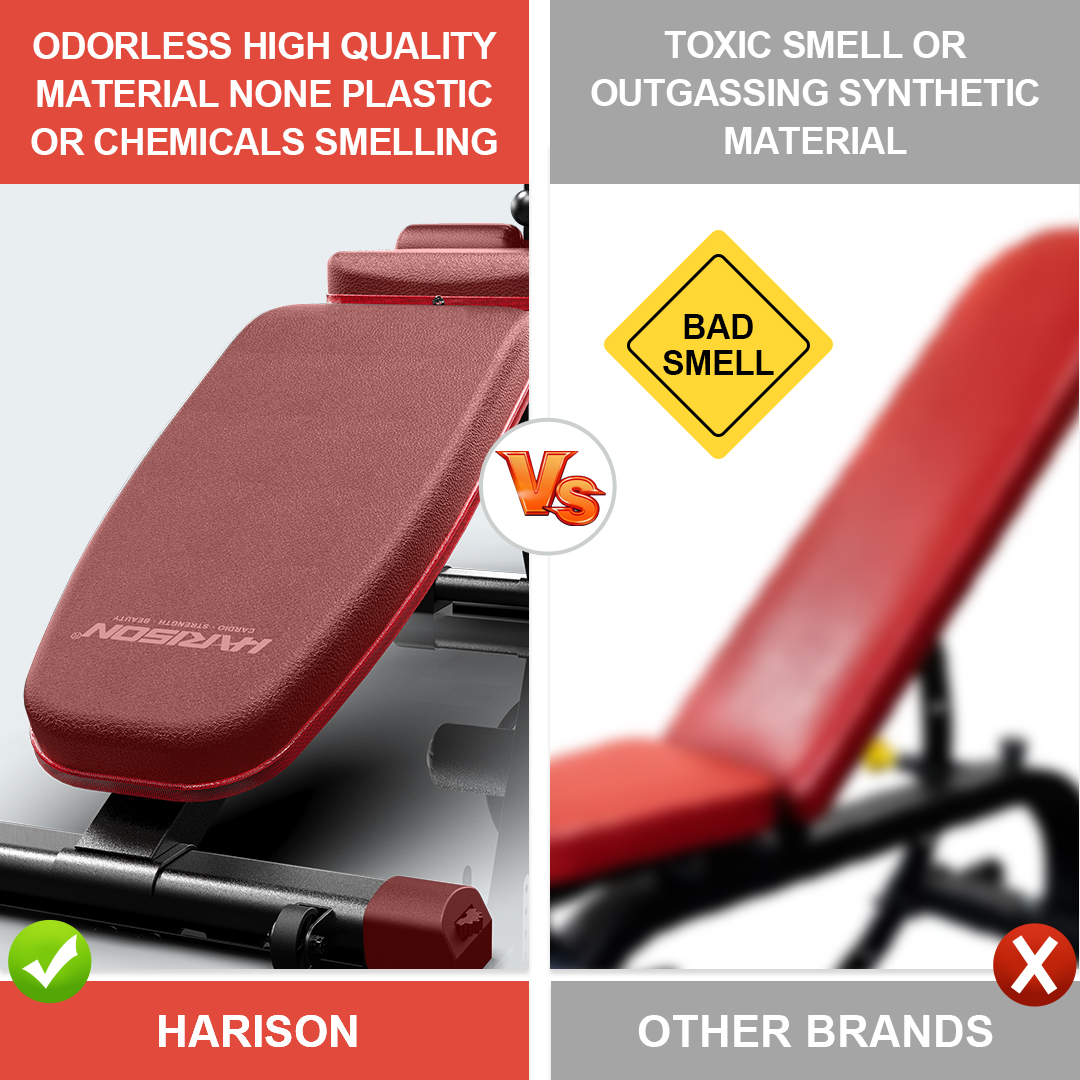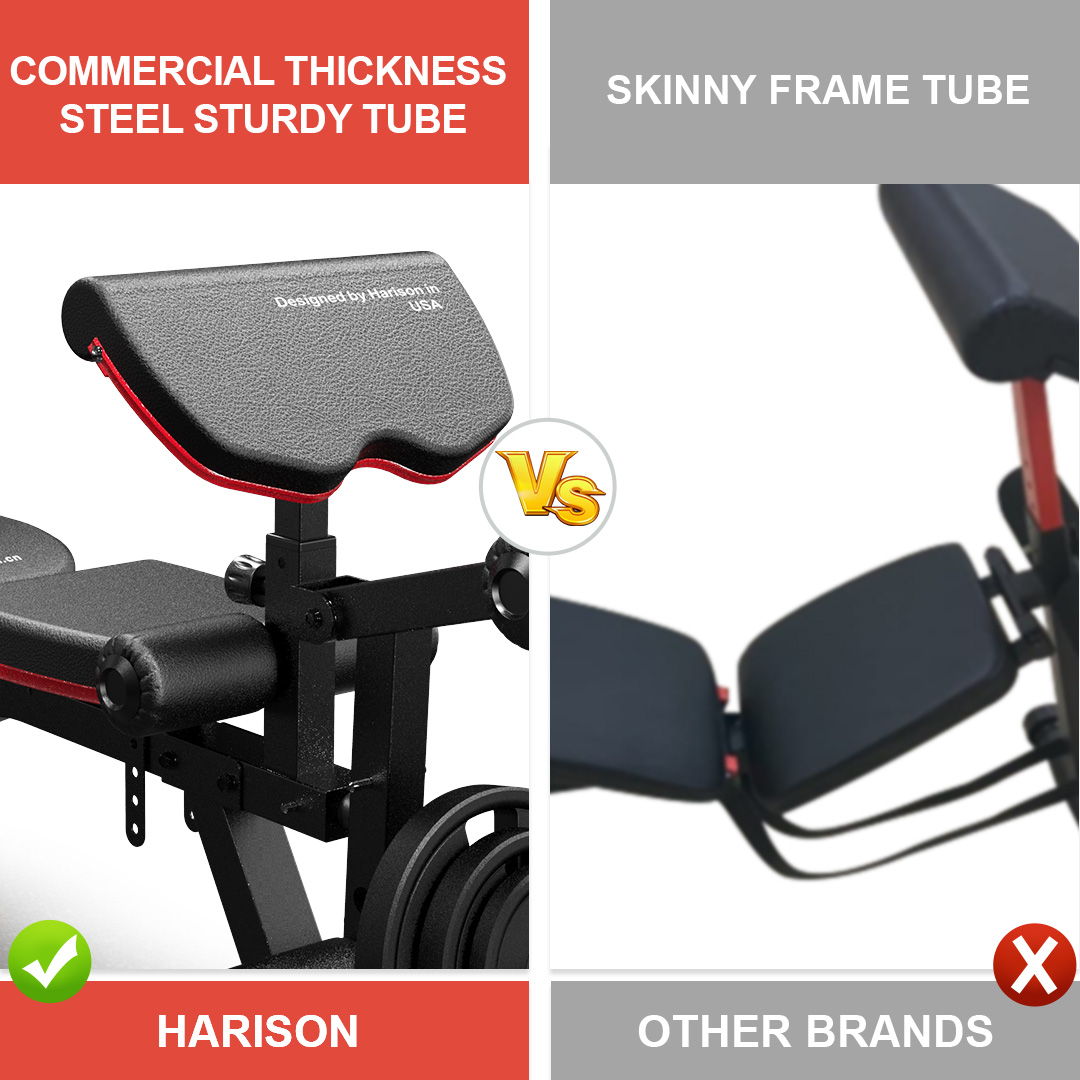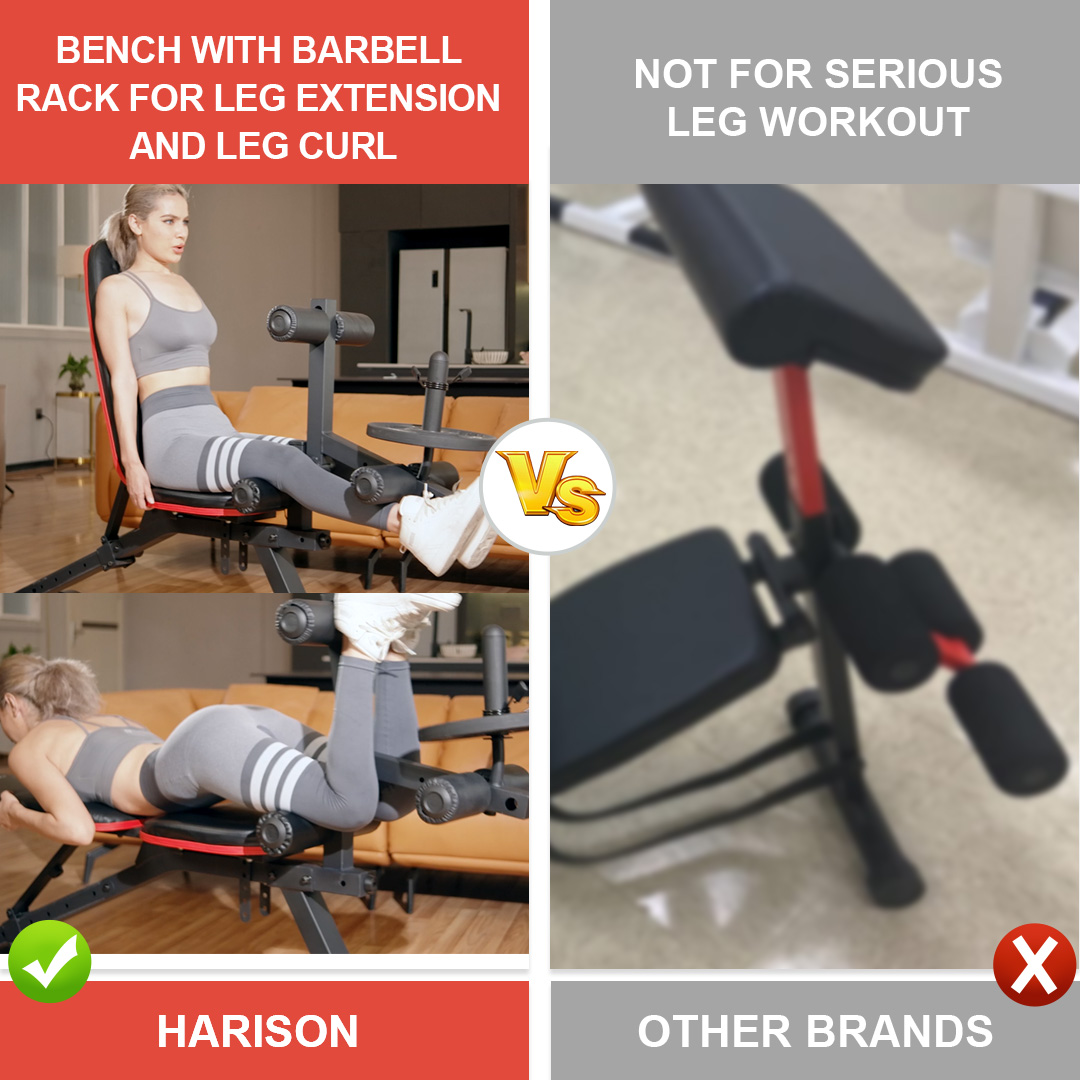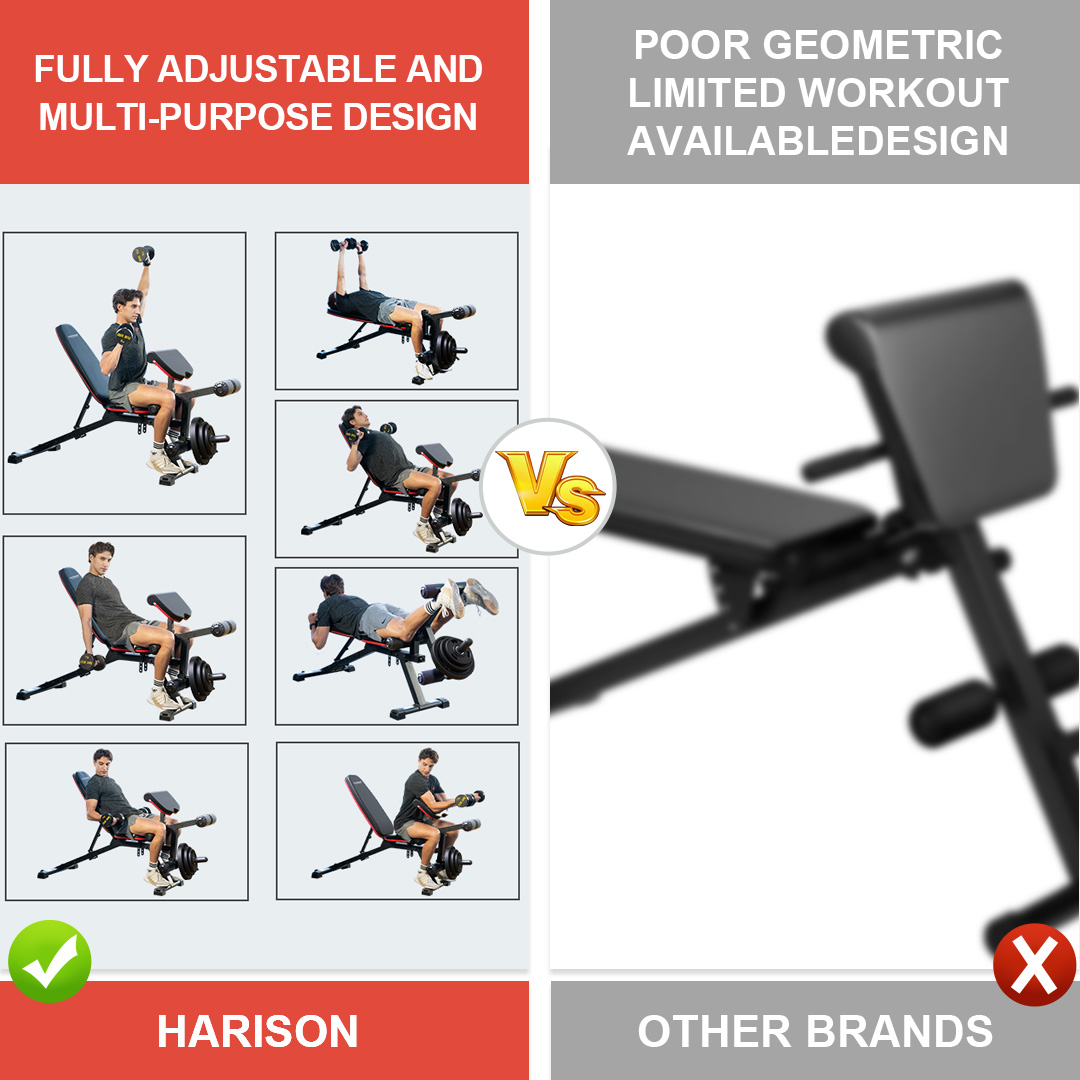 ---
FEATURES
---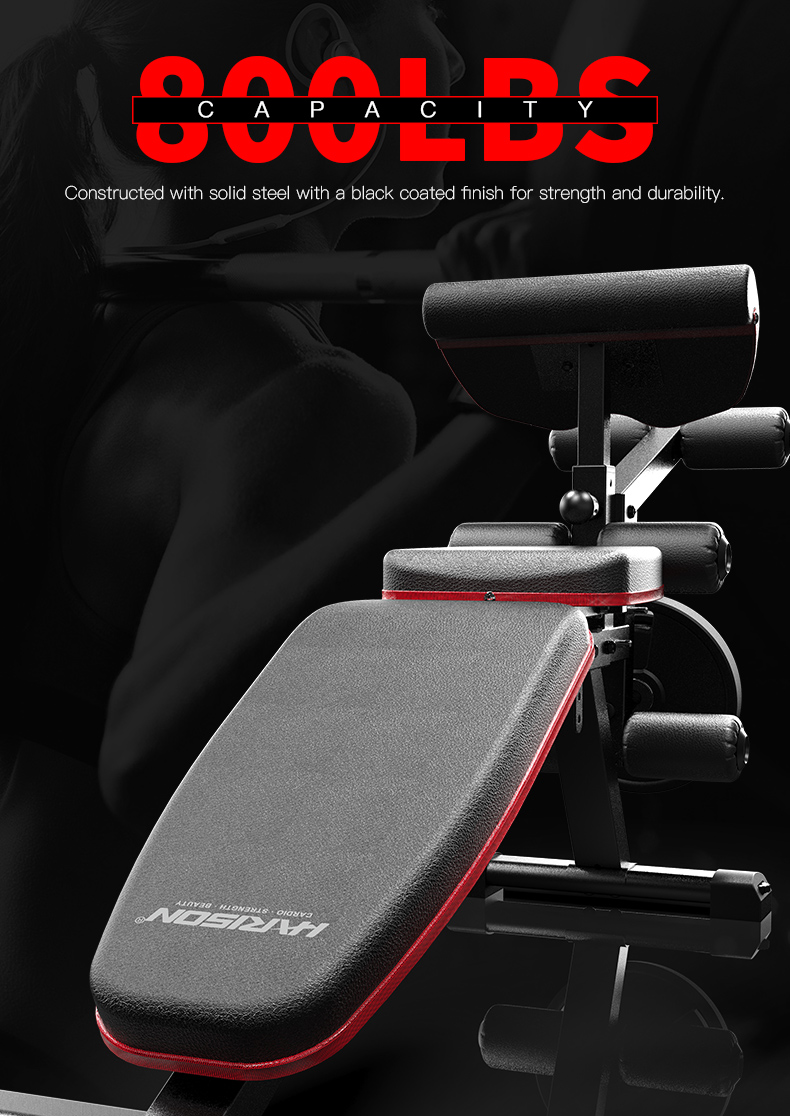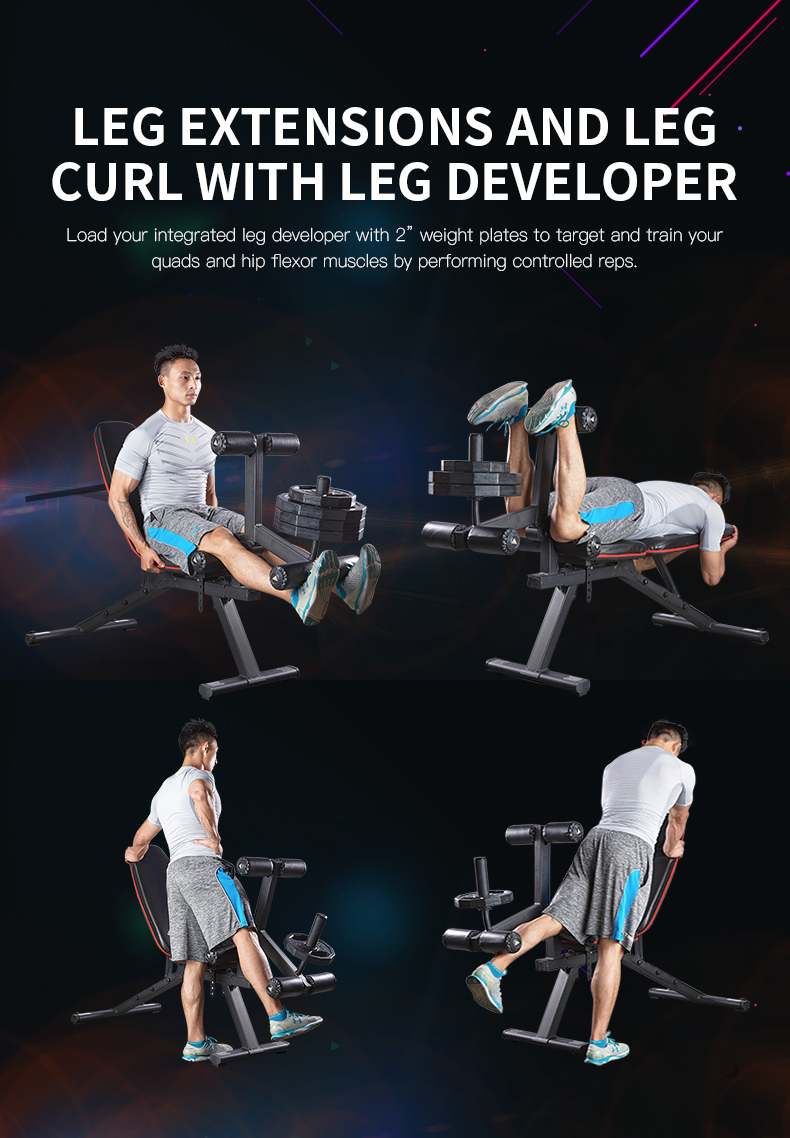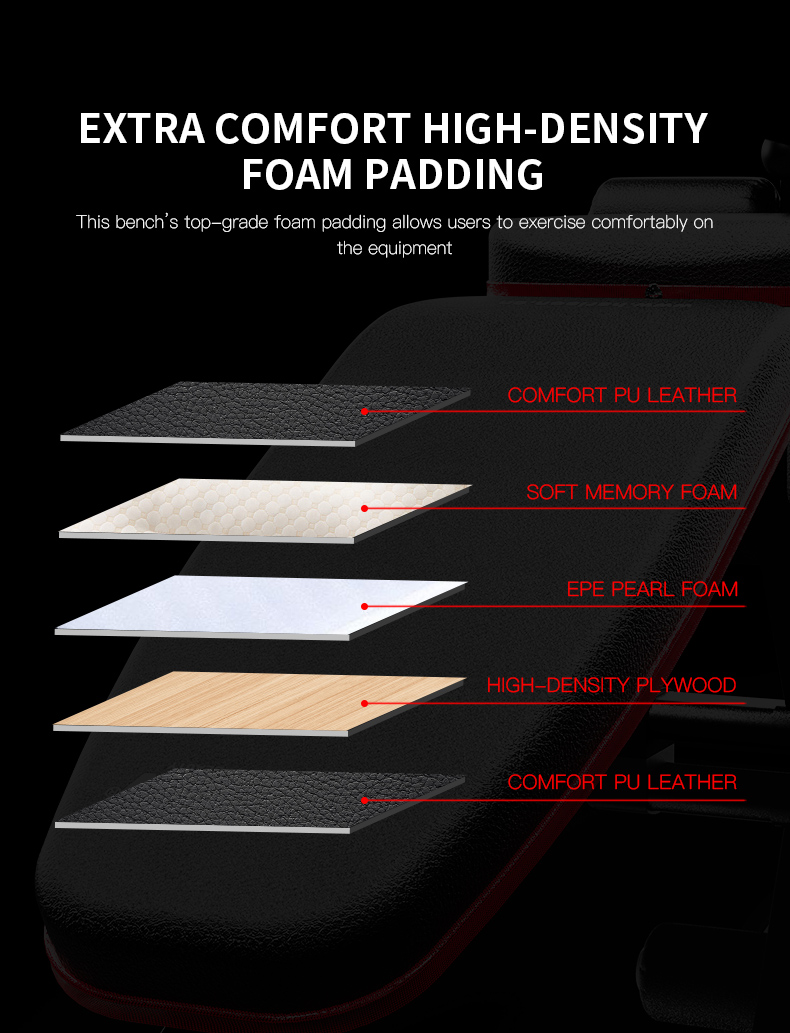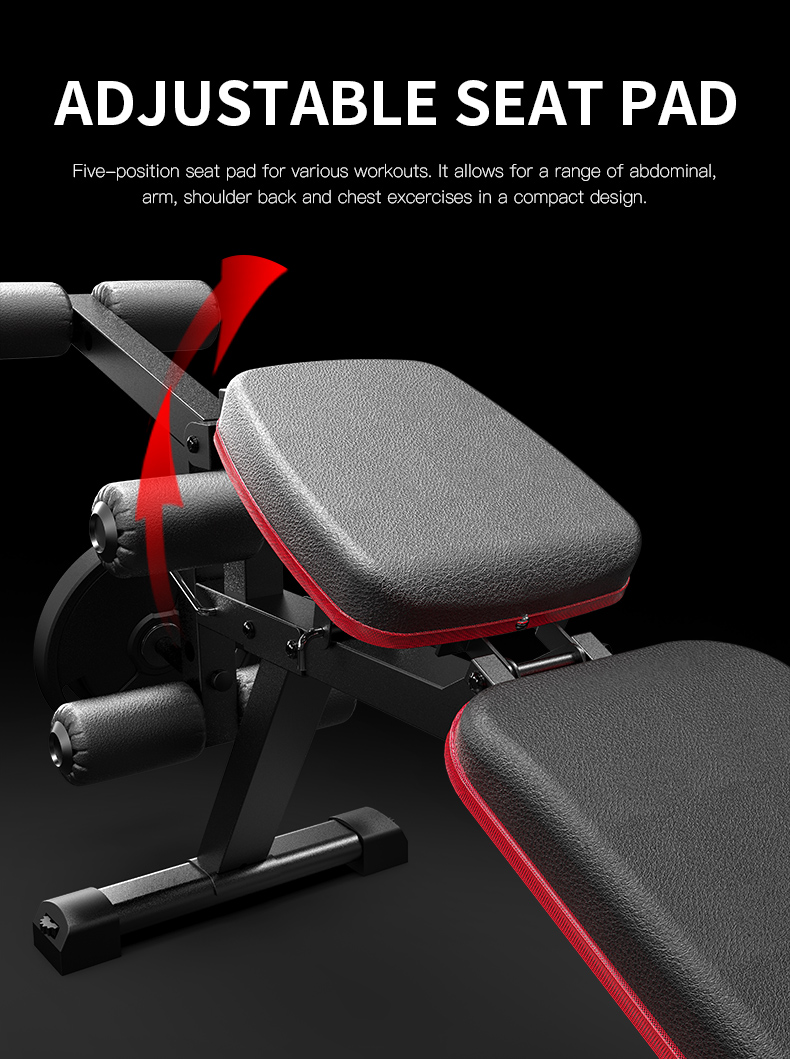 Seat angle adjustment

High adjustable priest pad.

Adjustable height and removable bench for your different training needs.
---

Sawtooth adjustment

This adjustable bench has 6 backrest pad positions, 5 positions for seat

position, You can arrange the bench into an incline, decline, or flat position.
---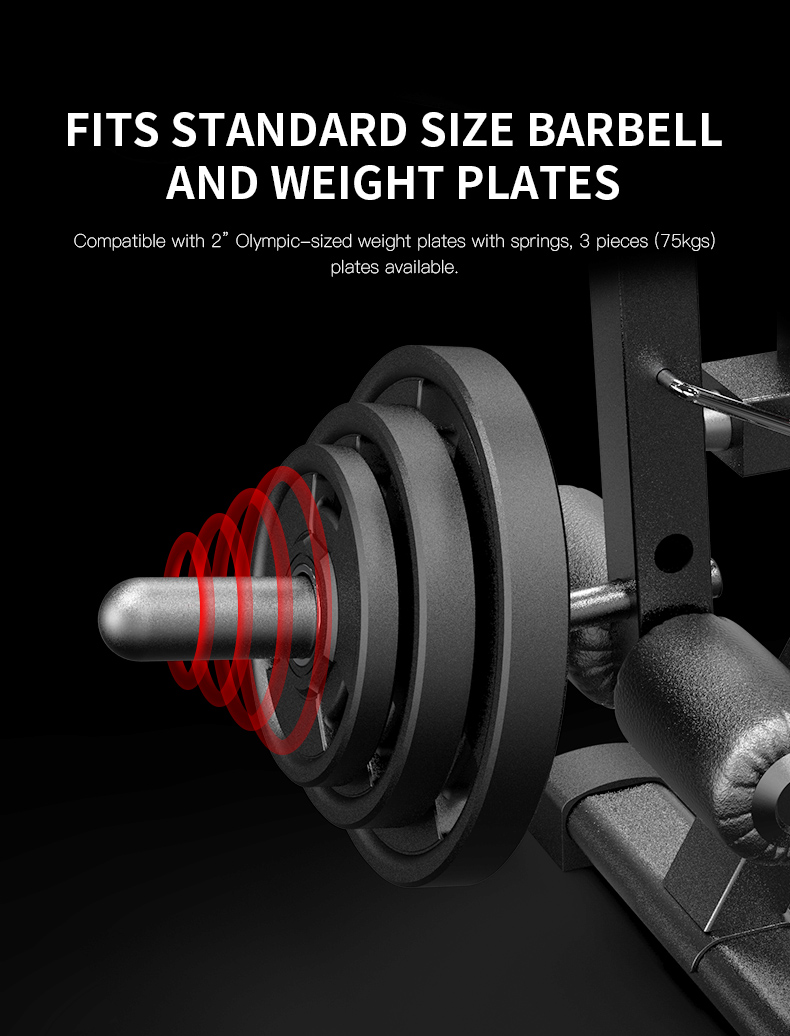 Barbell Bars Bear High Weight

The barbell bars suitable for both Olympic Or one inch,

and you can put around 3 pieces (75kgs) plates on the bench.
---
COMFORTABLE & ERGONOMIC DESIGN
---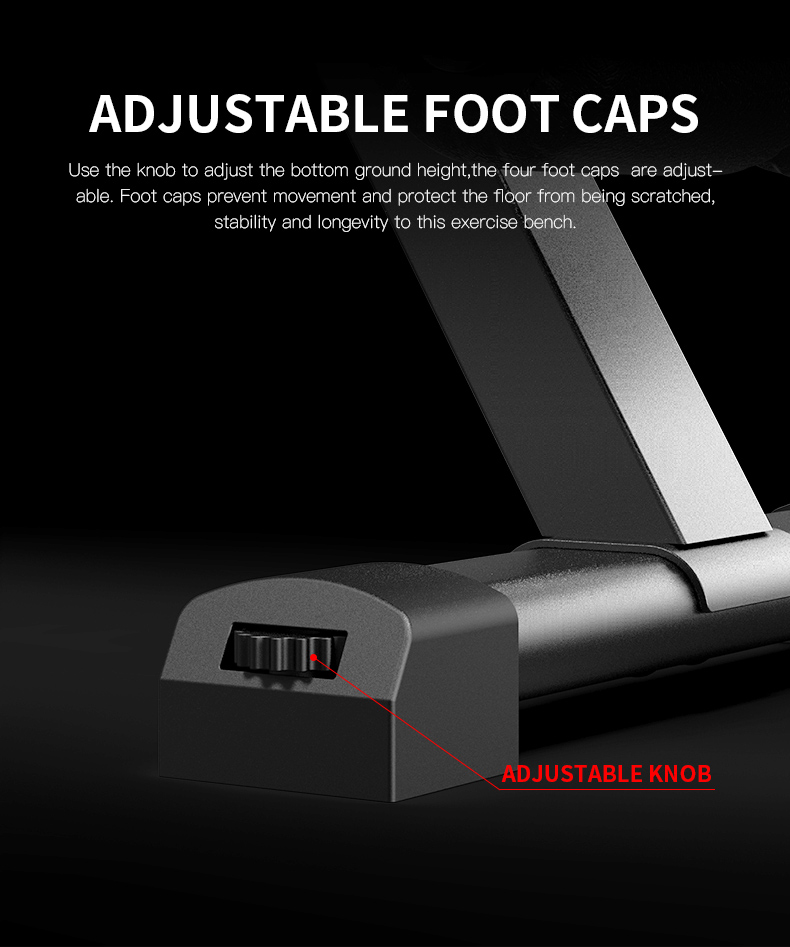 Adjustable Balance Knob
Use the knob to adjust the bottom ground height, the four corners are adjustable.
Adapt to the use of different ground, safe and convenient.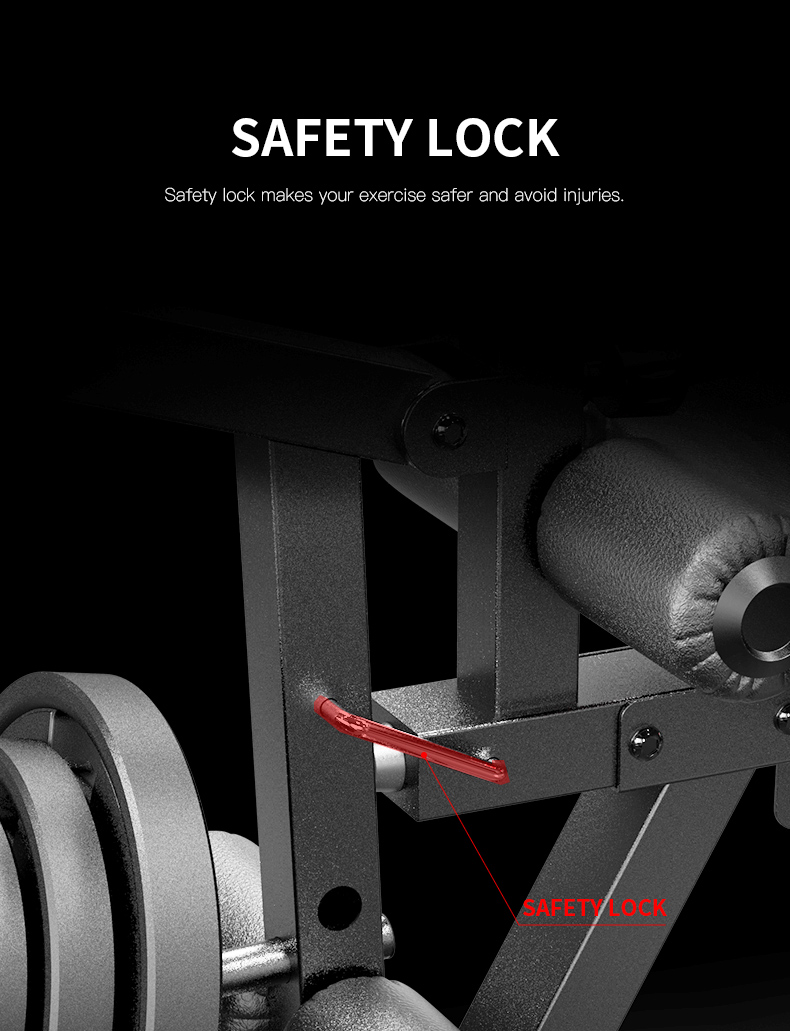 Safety Fixed Lock
Safety lock makes your exercise safer and avoid injuries.
Increase the training stability coefficient.
Full Thick Foam Foot Support
It allows the legs to be fully cushioned during exercise and the foot is not painful,
and increases the comfort level.
---
WORKOUT FOR REFERENCE
---
*This product is not intended for commercial use.
---
ADVANTAGES -HARISON HR-609
---
Fast Assemble
Most of the bench is pre-assembled for convenience, you only need to assemble the front to support tube and the foam rollers, Only minutes you can finish the assembly and enjoy your bench workout at home.
Foldable and Adjustable Exercise Bench
Designed with 6 backrest pad positions and 5 positions for seat position for Full Body Workout, you just pull the support bar, adjust to the place which fit yourself and all is done!
Multi-function Features Support Fully body Workout
You are free to adjust the bench with various movement to do dumbbell exercise, push ups, pull ups, sit ups, abdomen exercise, Push barbell exercise, Sit dumbbell press, Bent-Over Row, Plate arm flexed and extended and so on to training on your chest, shoulders, back, abs, and more.
Durable leather seats add comfort to your training
Build with heavy duty steel and triangular mechanical support design, Comfortable high-density foam padding and seat secures body firmly and reducing muscle fatigue during workout.65mm thickened backrest and 5 layers leather foam panel provide your a comfortable workout. Commercial thickness steel past all kinds of weight tests and rustproof to ensure safety for workout.
---
FAQ
---
Q: What condition does the special offer clearance item come with?
A: Special offer item due to oversea shipping may have an imperfection, if the item received with a problem please feel free contact support@harisonfitness.com +1 6185054403, we will reply you in 24 hours with a resolution. 
Q: What is the difference with other brands' weight bench with leg extensions? 
A: HARISON weight bench 
including the removable preacher stand, adjustable height settings, leg extension attachment, and most important up to 800 LBS capacity, a safe guarantee for all kind of weightlifters.
Q: Can use standard weights with the leg extensions or just Olympic?
A: The bar is for standard (non-Olympic) sized weights. It comes with a sleeve that converts it to Olympic.
Q: H
ow to buy replacement parts
A: 
You can contact the HARISON customer team for the replacement, we will reply to you in 24 hours. If you order within 12 months, You can enjoy the free replacement service.
---
Reviews of HARISON 609 Weight Bench
Adjustable, comfortable, and stable bench!
---
Jeff
A stable bench like this one is crucial to prevent injury. Great product!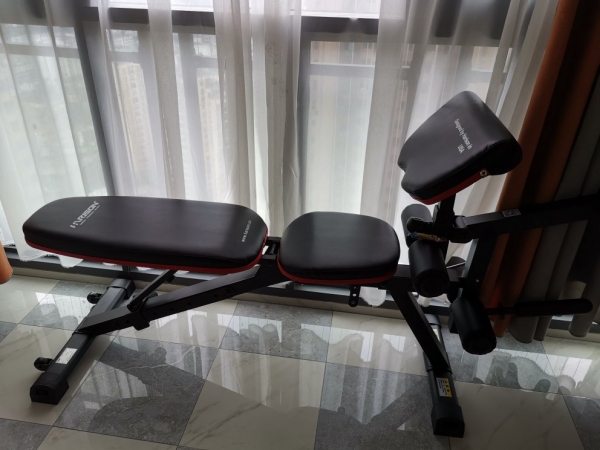 Feels sturdy and has many uses
---
JOJO
Well put together quality and useful bench…very happy!! Great customer service too!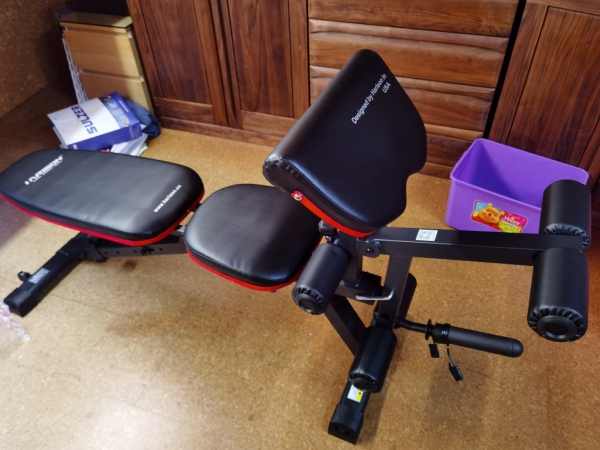 So glad I chose this weight bench
---
Johnny
It was a great price on sale, easy to assemble, and very stable.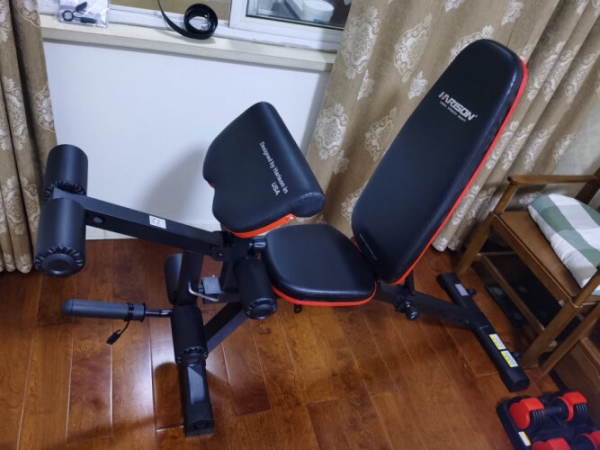 Sturdy for the big and tall
---
Max
Sturdiness, value, and decline option are key. Hard to find a bench that can handle my weight comfortably.