Description
Local Pickup Item
 Batavia IL 60510
 SORRY FOR NOT PROVIDING SHIPPING
  DESCRIPTION
---
PRODUCT SIZE

Product Weight-101 LBS, Box Weight-112 LBS; Size: 58 x 45.1 x 93 in/59.8 x 24 x 10.4 in(BOX)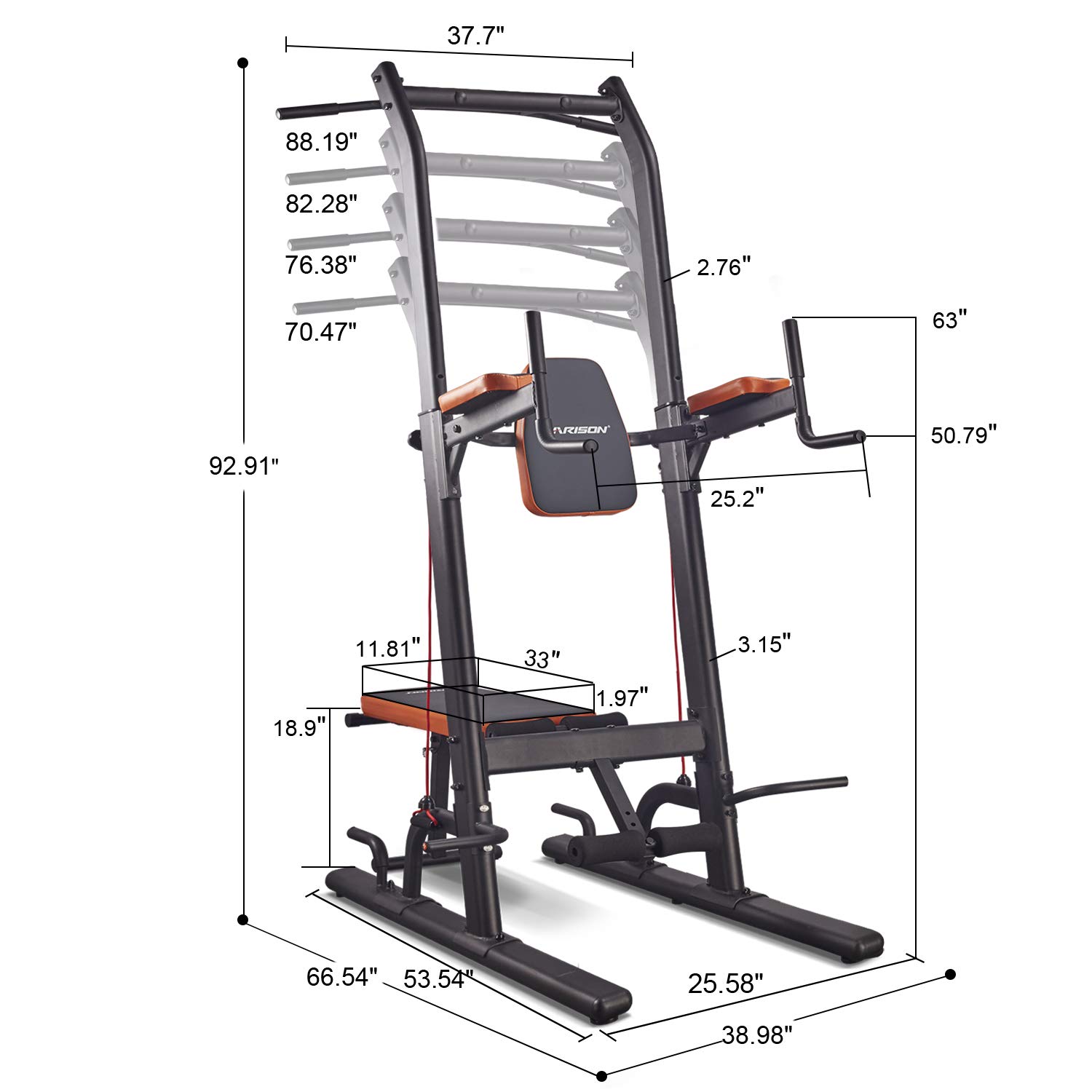 Heavy Duty Power Tower with Bench Press

The removable weight bench and backrest provide flexibility during your strength training workout, The sit up bench could be decline, flat and collapsible.You can easily to fold up the bench if you donnot need it by insert the plug pin.Compact Design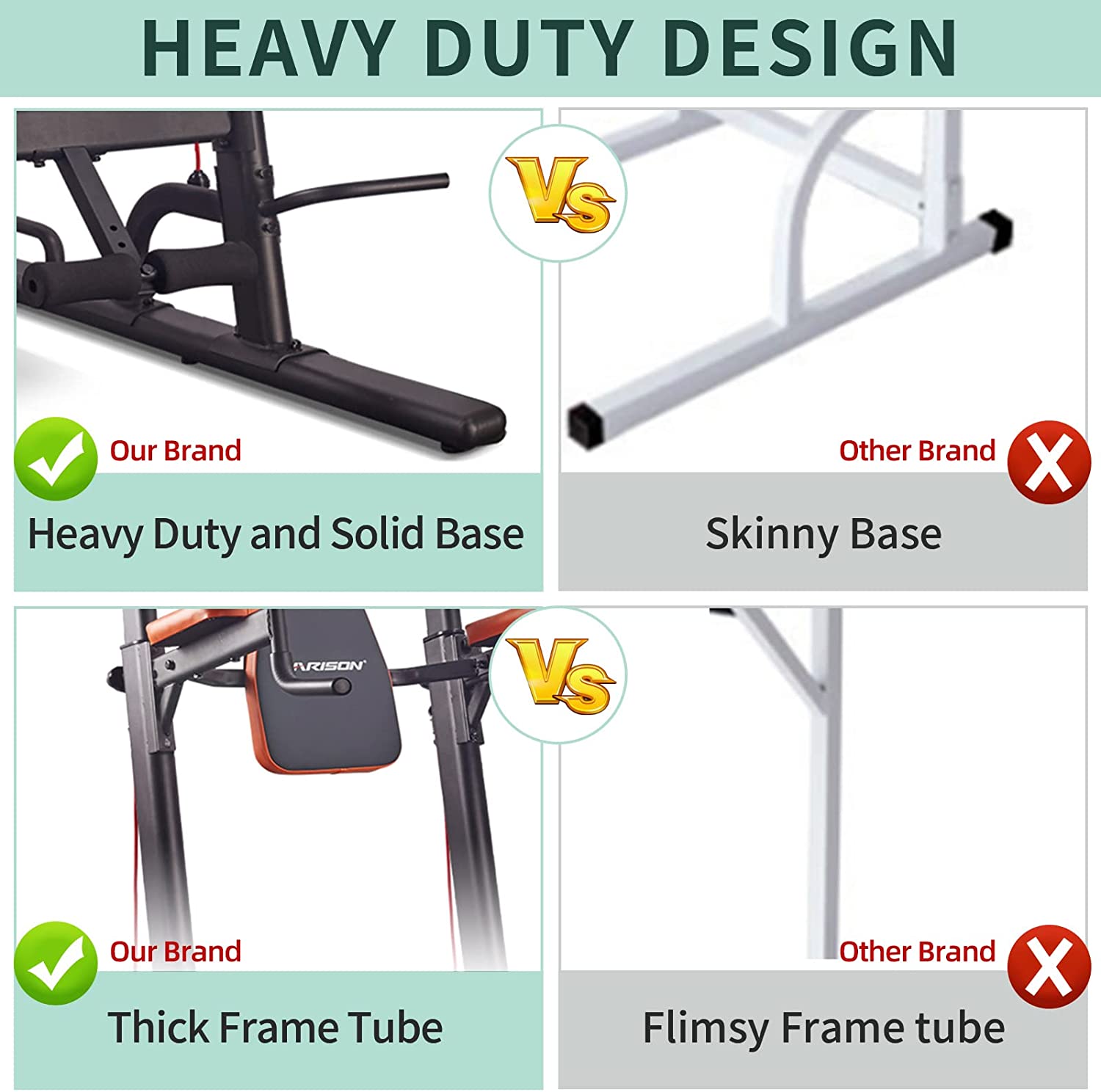 High Capacity Dip Stand

Heavy duty powder coated steel tube frame and non-slip foot sets make the stability, Customized design with back cushion and elbow pads, Gym-level construction with foam rollers for real comfort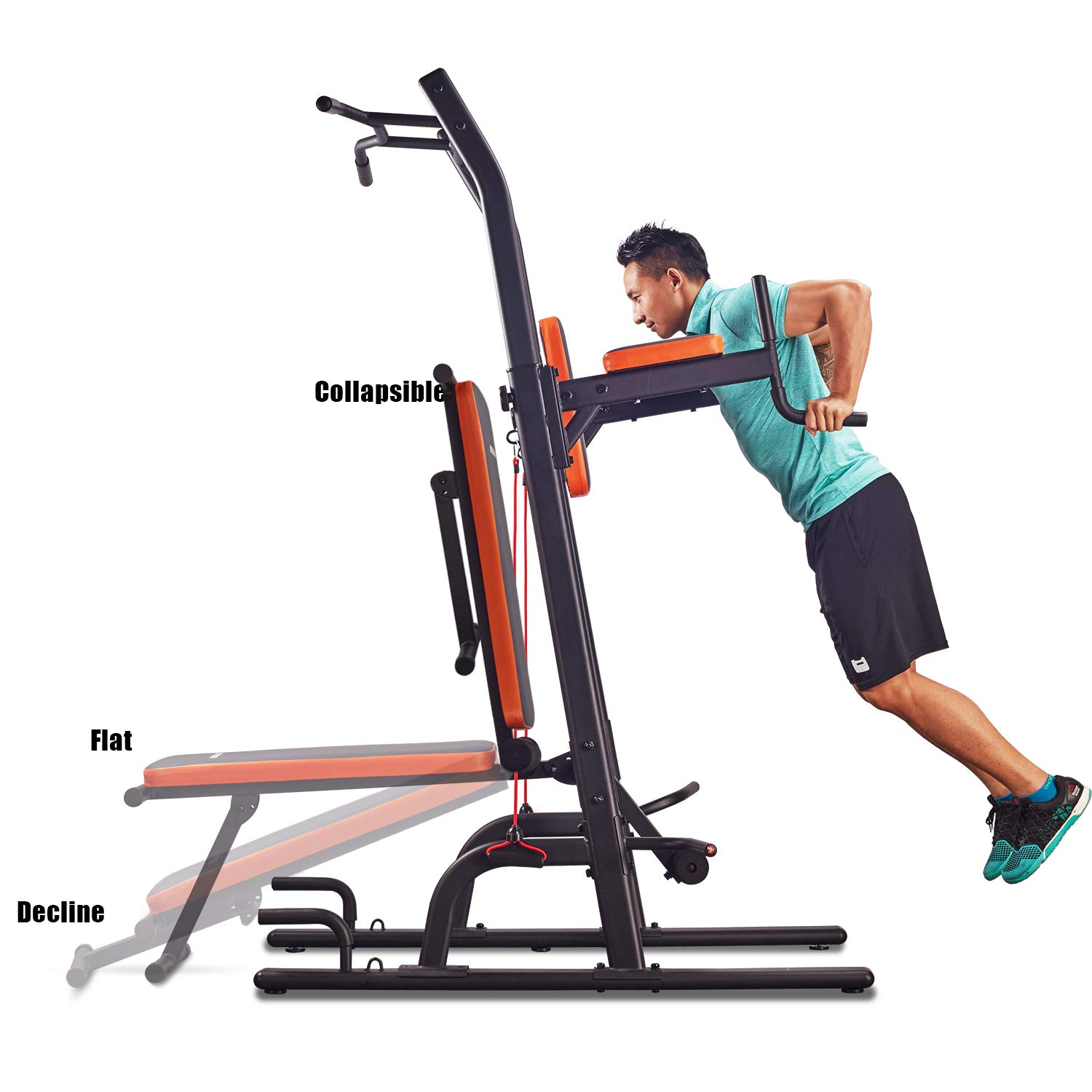 All In One Power Tower Exercise Equipment

High capacity and multi functional,You can use it for pull up bars exercise, dip stands, Incline push ups, vertical knee raise, Hammer pull ups, chin ups, pull ups, dips, leg raise machine, weight workout and chest exercise,With a variety of station and positions, you can all-around training abdominal muscles, arm, back, chest, shoulders and leg muscles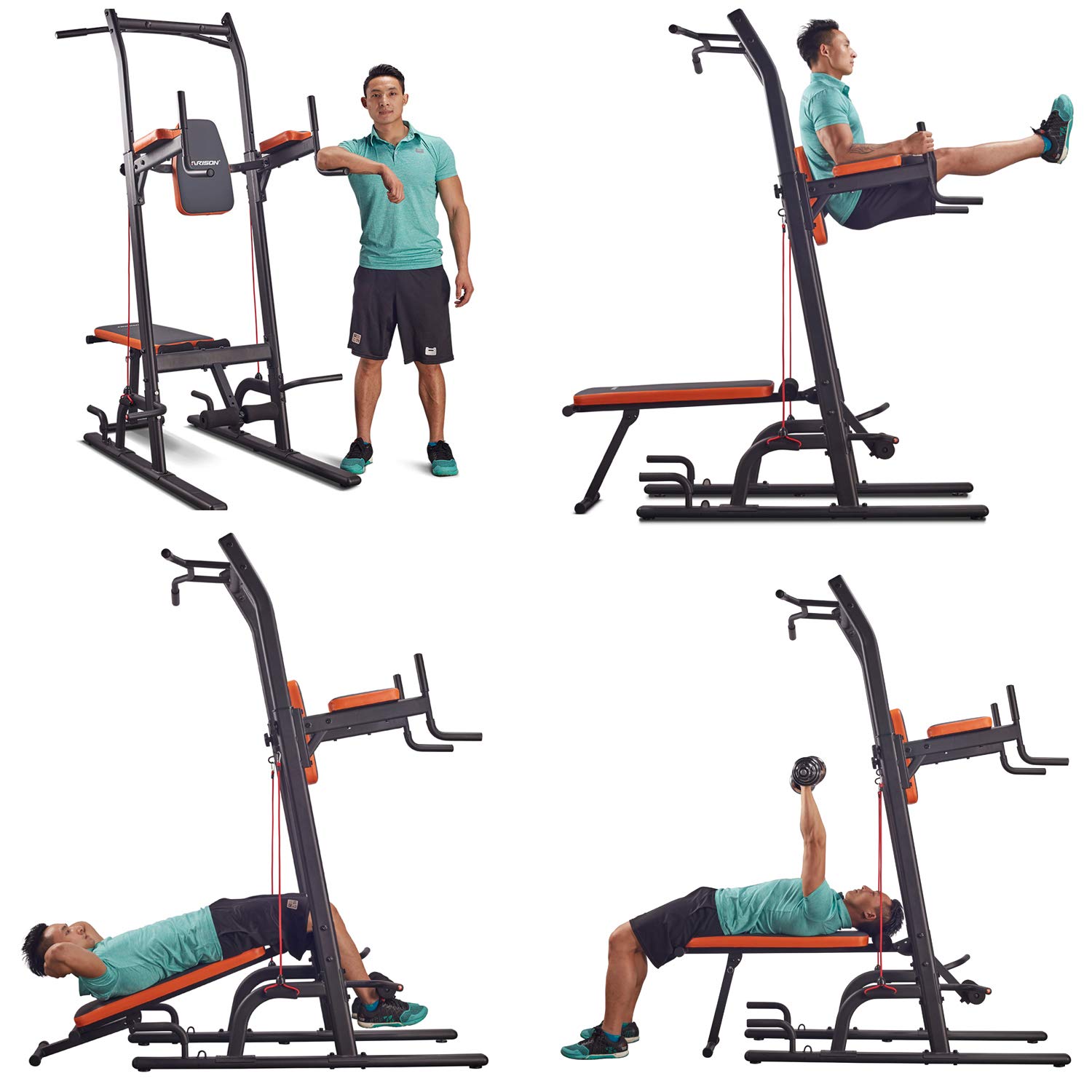 Workout Power Tower Adjustable Height 

HARISON pull up and dip bar station have 4 adjustable height from 70.47 – 88.19 inches ,Over 500LBS high capacity. Numbers in Manual is just for import and export need.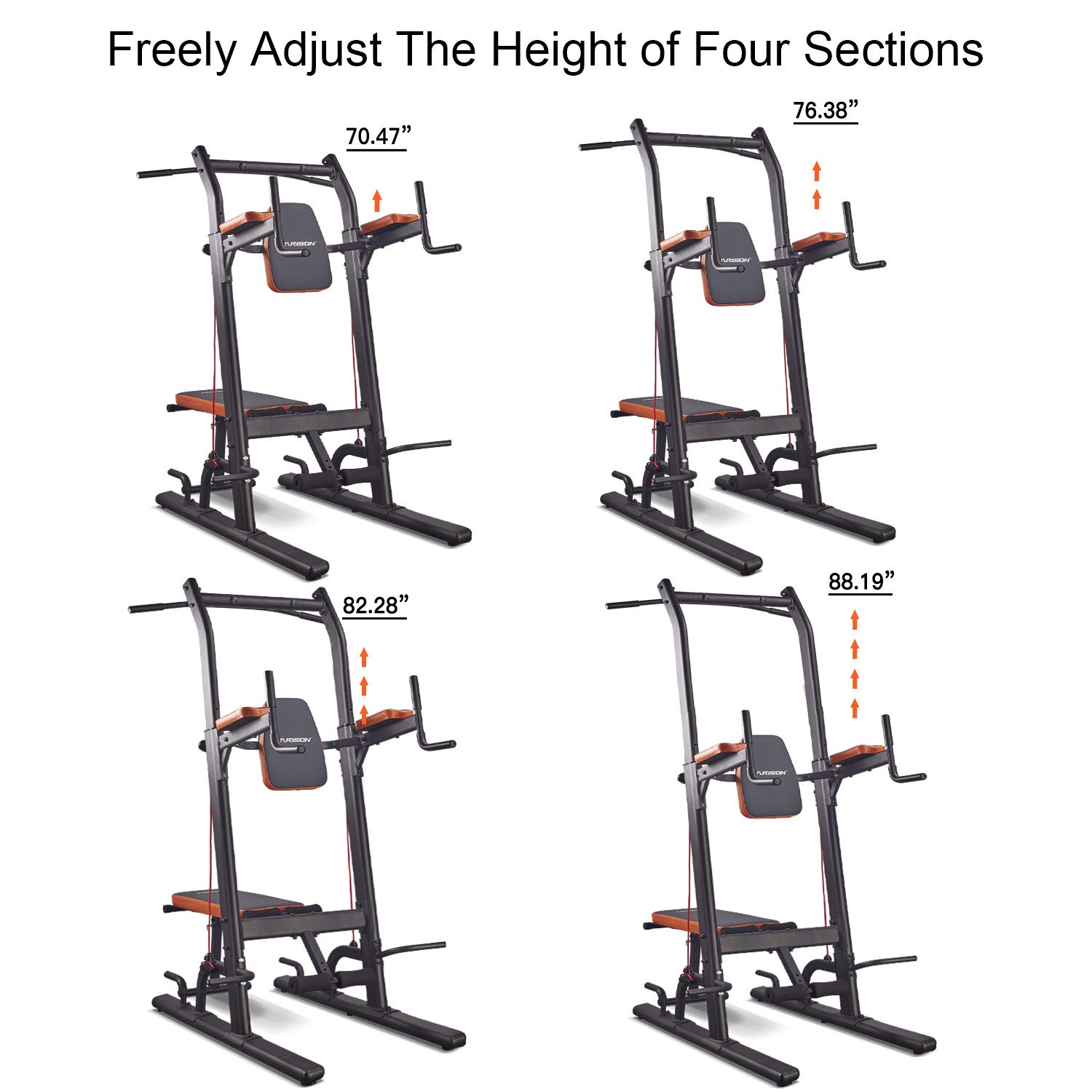 FEATURES
---
FOUR ADJUSTABLE HEIGHT PULL UP BAR: The pull-up bars of this exercise tower station can be adjusted from 70.47 – 88.19 inches (70.47 inches/ 76.38 inches/ 82.28 inches/ 88.19 inches), Suitable for people in different Height.
Head to Know [Video] How to Assemble HARISON 408?
Read More:
HARISON 408: Multifunction Power Tower Dip Station with Bench
TOP 15 BEST POWER TOWERS WITH PULL-UP & DIP STATION REVIEWED 2019
HARISON Power Tower – The Power Tower with the Most Workouts