Description
HARISON 608F Adjustable Weight Bench Foldable Exercise Bench
SPECIFICATIONS
---

Model No: HR-608F

Product weight: 33 LBS

Support weight: 800 LBS

Adjustment: 6 backrest positions & 5 seat postions

Item Package Dimensions L x W x H : ‎33.5 x 13.2 x 13.2 inches
Package Weight : 37.5 Pounds
Item Dimensions LxWxH : 46.5 x 18.2 x 15.76 inches
Brand Name : HARISON
Material: ‎Alloy Steel, High quality PU leather
Manufacturer :‎HARISON
FEATURES
2023HIGH QUALITY HARISON FOLDING WEIGHT BENCH ADJUSTABLE WORKOUT BENCH FOR HOME-UPDATED VERSION
---
Weight Capacity is 800 pounds

Made of commercial thickness steel, past thousands of weigh t test to ensure safety for workout everytime, Not the mendacious bench. Designed a unique frame with triangular structure and made of heavy duty commercial quality steel which is very sturdy and durable; All this is important in your workout
Adjustment: 6 backrest positions & 5 seat postions

Designed with 6 back positions & 5 seat positions for a full-body workout, you are free to adjust the bench with various movements to do dumbbell exercise, push-ups, pull-ups, sit-ups, abdomen exercise, Push barbell exercise, Sit dumbbell press, Bent-Over Row, Plate arm flexed and extended and so on to training on your chest, shoulders, back, abs, and more.
Easy assembly: The bench comes with pre-assemble parts that takes you less than 10 minutes to put it together and enjoy your workout time at home
Soft foam padding: Comfortable high-density foam padding and seat secures body firmly and reducing muscle fatigue during workout. It is made of 55mm*55mm thickened soft foam that provides comfort and safety
DESCRIPTION
---
Multi-Purpose Folding Flat Incline Decline Bench Press for Abdominal Home Gym Workout
UNFOLDED

Made of reinforced steel, our bench provides an impressive weight capacity of 600 LBS. Triangle structure design makes the workout bench sturdy and safe. 6 back positions & 5 seat positions for full-body workout, you are free to adjust the bench with various movement with other exercise equipments.

Unfolded size: 46.5*18.72*15.76 inches.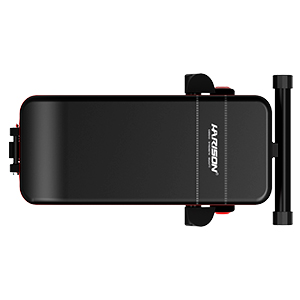 FOLDED

Easy to assemble and fold up by using a pin. Creative design makes home workout easier and more convenient. You can store it in the cabinet, under your bed, under your desk or any small corners. Not-slip foot pads protect your floor and body. Moves it around easily and saves space.

Folded size: 33.88*18.72*11.82 inches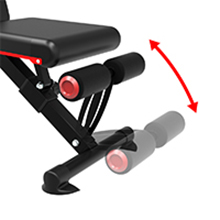 Comfortable foot support

Made of comfortable soft foam, the foot support can be moved up/down to fit your feet and workout needs. Comfortable and soft.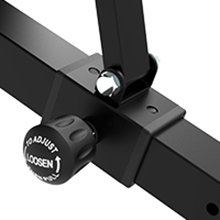 Adjustable knob

6 back positions & 5 seat positions including flat, decline, and incline for full-body workout. Notice: tighten the adjustable knob before using the bench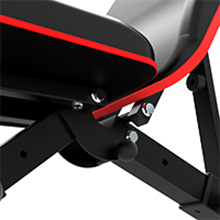 Plug-in design

A removable pin allows you to put the bench together and fold it up fast. Creative plug-in design helps you enjoy your workout without concern. Convenient and easy.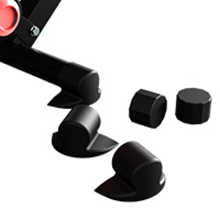 Non-slip foot pads

Non-slip foot pads protect the floor and make the bench stable. Adjust the support frame to fit uneven ground. Durable and safe.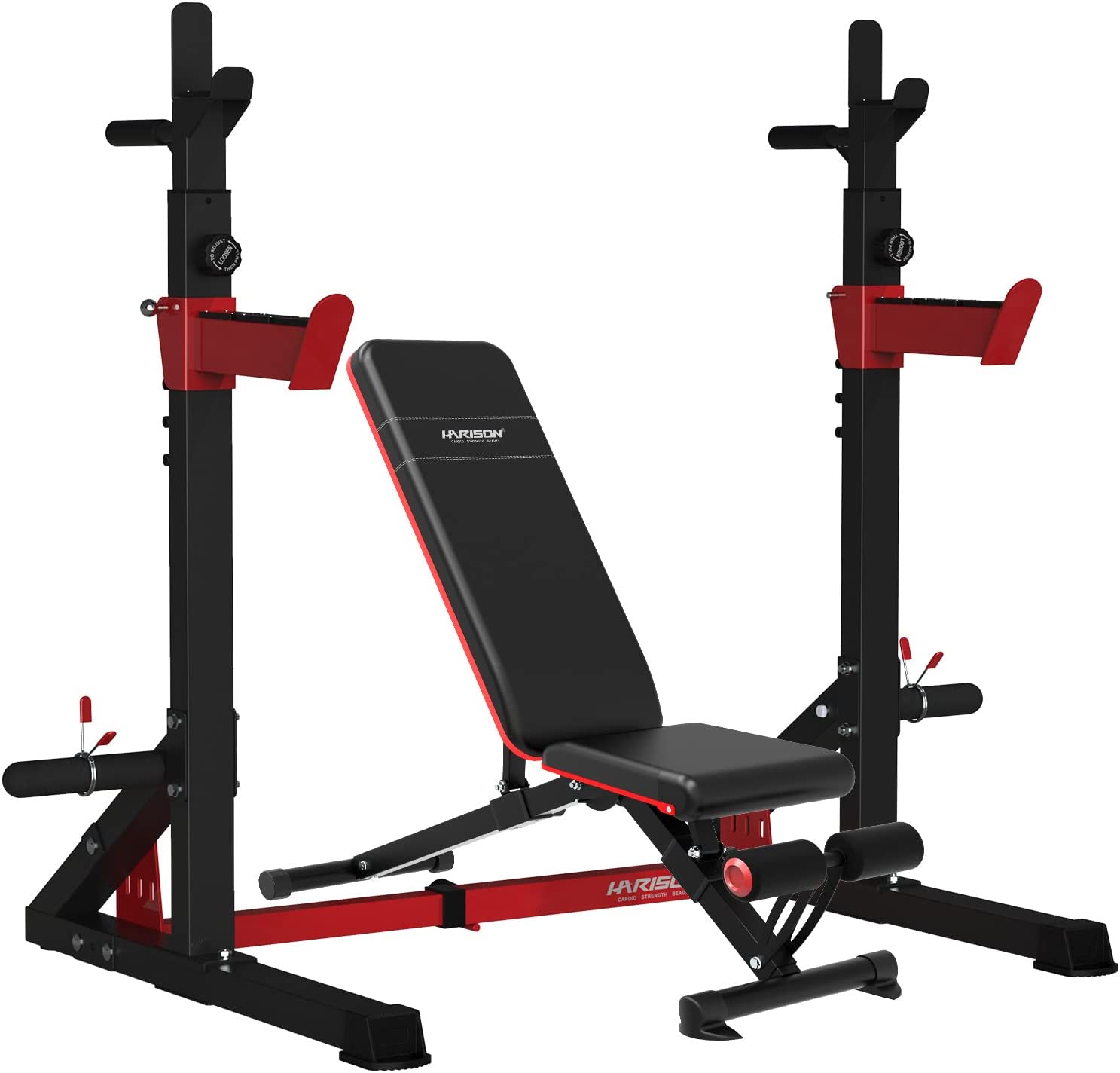 Q: What is the maximum load capacity?
A: The maximum weight capacity is 800 lbs. Product Weight is 33 LBS, HARISON weight bench is much more heavy-duty than others on market due to we use double thickened premium steel.
Q: Is the bench foldable? I have a small room. Is it adjustable to decline position?
A: yes, this weight bench is compact and can fold to be smaller to 33.88*18.72*11.82 inches, you can also rely on a wall to save space. and it can be easily adjusted to decline, incline, and flat, a 6 back position adjustment you'll be able to find the perfect position for the different workouts needs.
Q: How much assembly is required?
A: It needs about 3-5minutes to assemble this weight bench. Please feel free to contact customer service support@harisonfitness +1 6185054403 if you have trouble assembling.
Q: How to buy replacement parts
A: You can contact the HARISON customer team for the replacement, we will reply to you in 24 hours. If you order within 12 months, You can enjoy the free replacement service.
Q: Is it shipped from the United States?
A: Yes, ship directly from the US. Order process in 3 days, Shipping to US address within 7-15 days.