Description
HARISON Barbell Racks Adjustable Squat Stand HR-30812
If you are looking to start or add to your home gym, the HARISON hr-30812 Barbell Racks is best weight rack home workout equipment
SPECIFICATION – HARISON HR-30812
---

| | |
| --- | --- |
| Item Package Dimensions L x W x H | ‎42 x 22 x 6 inches |
| Package Weight | 76 LBS |
| Item Dimensions LxWxH | ‎46.1 x 38.22 x 68.95 inches |
| Item Weight | 70 LBS |
| Brand Name | HARISON |
| Color | ‎Black, red |
| Material | ‎50*70 MM Thicken Alloy Steel |
| Suggested Users | ‎Unisex-adult |
| Manufacturer | ‎HARISON |
| Weight Capacity | 650 LBS |
| Model No. | HR-30812 |
4-in-1 weight lifting equipment
Anti-slip Design
Safety Knot Technology
H-shape Base
Fully Adjustable: Height, Width, Spotter arms, Dipping handles

Responsible for any damage, 30 days return, 12 months Guarantee for the whole equipment.
DESCRIPTION 
---

Fully Adjustable Squart Stand Machine

Adjustable uprights: 50.8-68.95 inches, 10 levels

Adjustable base width: 22.5-40.2 inches, 10 levels

Adjustable spotter arms: 27.97-35.85 inches, 5 levels

Dip handles: 350 LBS capacity 26.4-44.13 inches, 8.27in length 1.1in diameters

Weight plate sleeve: 175 LBS capacity

HEAVY-DUTY STEEL CONSTRUCTION

Heavy Duty and Double thickened premium steel (3inch thick)plus Triangular stabilization design

H-shaped base and safety locking system

UVA material handgrips, Exquisite painting, excellent anti-rust and anti-slip function

4 in 1

Multi-function

weigWeight rack home workout equipment

Equipped with 2 barbell storage racks and UVA material handgrips , harison multi-function squat and bench rack can be act as bench press rack stand, barbell rack, dip bar station and pull up rack, which allows a variety of combinations can be easily fitted for the whole family's workout needs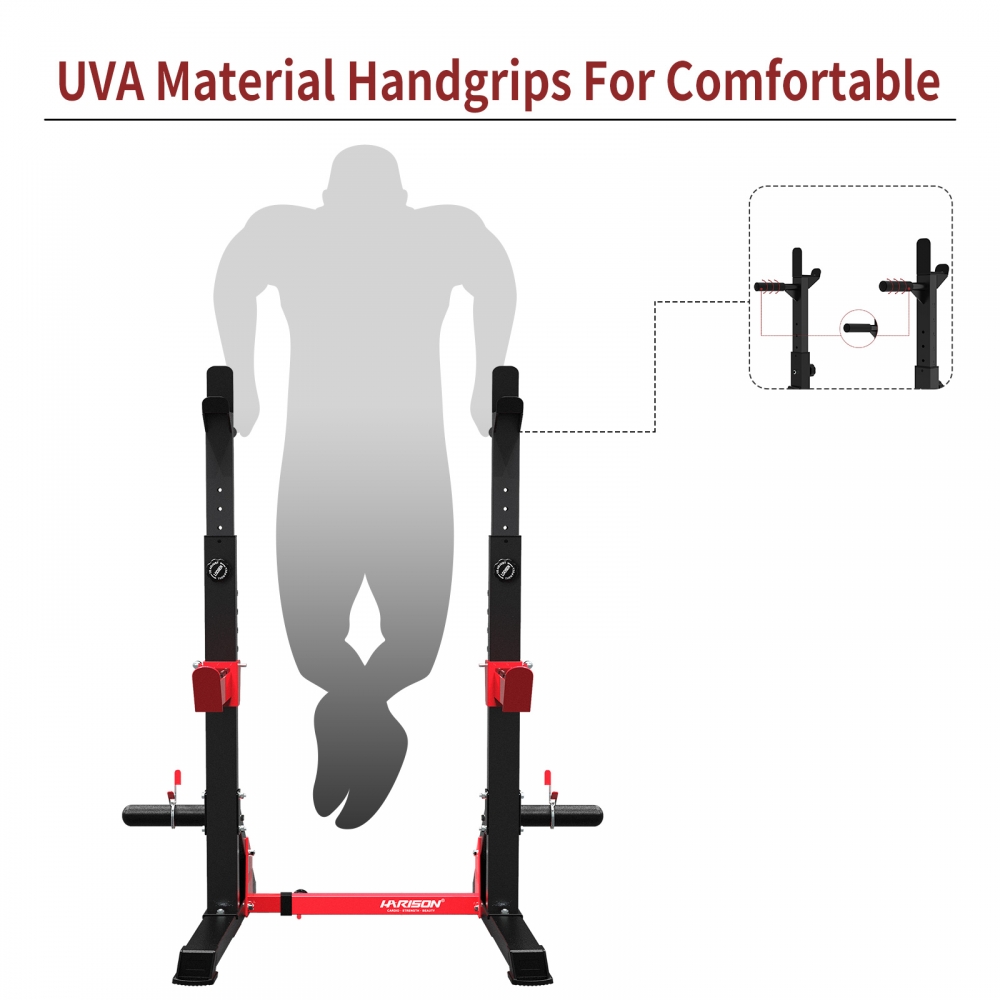 COMPARISON
---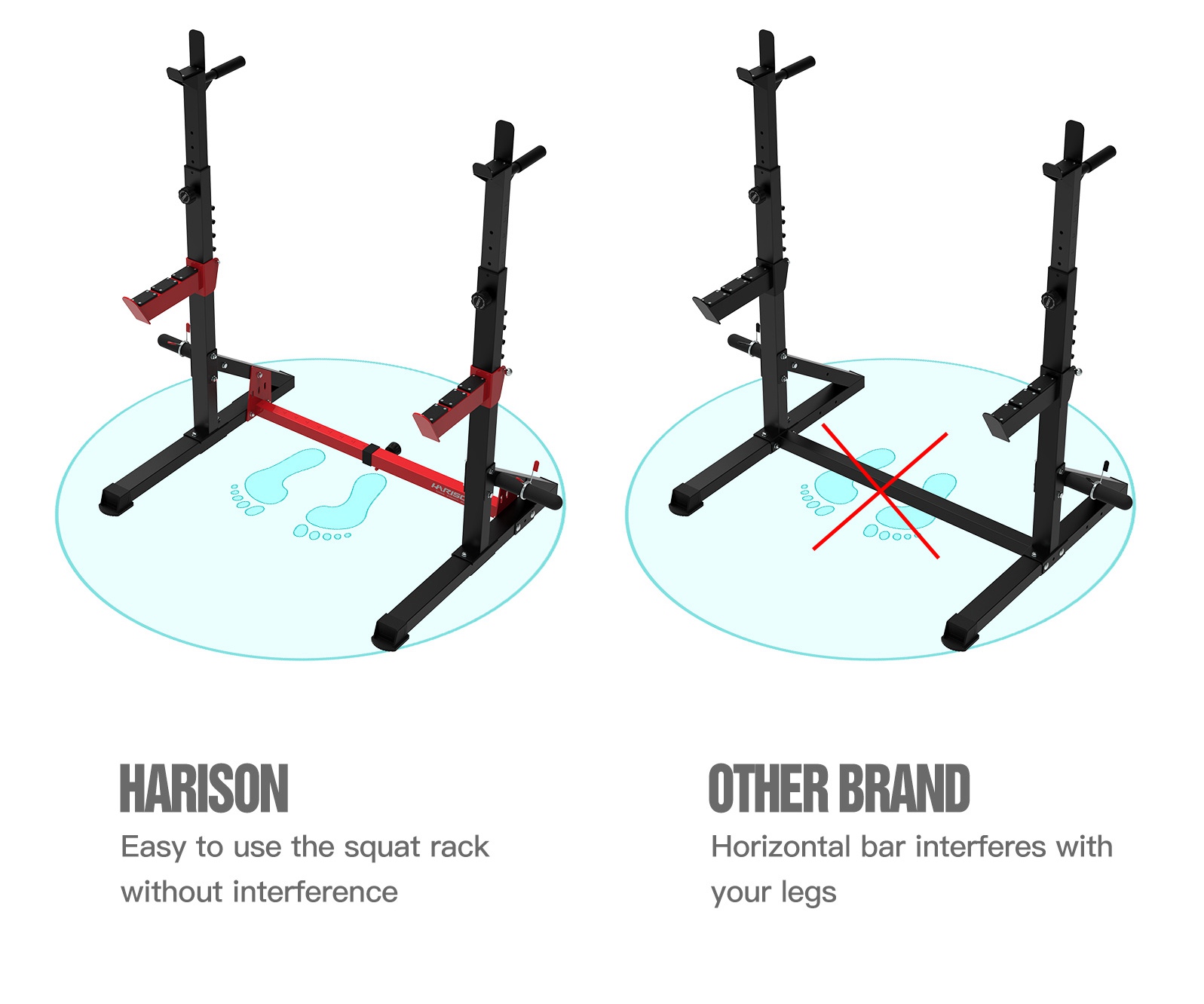 ---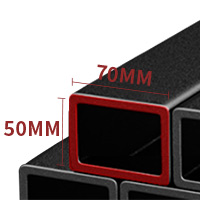 Heavy Duty and Double thickened premium steel (3inch thick)
The triangular stabilization design makes HARISON squat rack stand out in the home gym exercise equipment competition.
---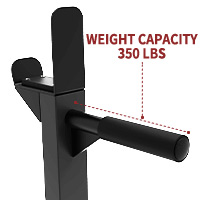 Comfortable Dip Handles
Made of UVA material, dip handles friction and minimize your hand fatigue. It is soft and comfortable.
---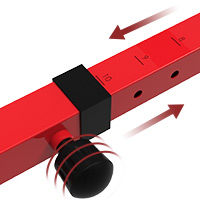 10 Adjustment Width Positions
22.5-40.2 inches, 10 levels increments. You can easily do exercises including bench press, squat, dips, pull-ups, and more.
---

Safety Knot
When adjusting the height, pull out the screw, there is a spring that can automatically reset; Convenient, fast, and safe
---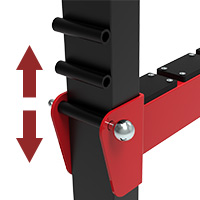 Adjustable Spotter Arms 
5 levels Spotter arms adjust the height by moving screws to meet your different needs during exercise.
---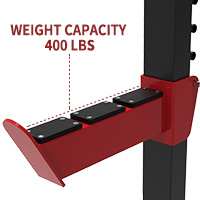 Spotter Arms Capacity
Max. Load 400 lbS, more stable, and the bearing is better
---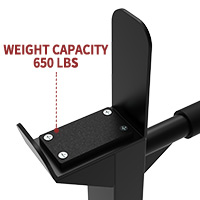 650 LBS Barbell Shelf
---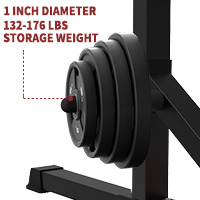 1 inch diameter, 132-176 LBS weight plate sleeve
---
FAQ
---
Q: What is the maximum load capacity?
A: The maximum weight capacity is 650 lbs. Product Weight is 70 LBS, HARISON squat rack is much more heavy-duty than others on market due to we use 50x70mm double thickened premium steel. 
Q:
Does this barbell rack include the dip station function?
A: Yes The comfortable handgrips made of the UVA material provide the dip bar station function. Handgrips increase friction and minimize your hand fatigue. It is soft and comfortable. There is no need to worry about hand blisters even after a full day of continuous use.
Q: How much assembly is required?
A:
It needs about 20 minutes to assemble this rack. Please feel free to contact customer service
support@harisonfitness +1 6185054403
if you have trouble assembling.
Q: H
ow to buy replacement parts
A:
You can contact the HARISON customer team for the replacement, we will reply to you in 24 hours. If you order within 12 months, You can enjoy the free replacement service.
Q:
Is it shipped from the United States?
A:
Yes, ship directly from the US. Order process in 3 days, Shipping to US address within 7-15 days.