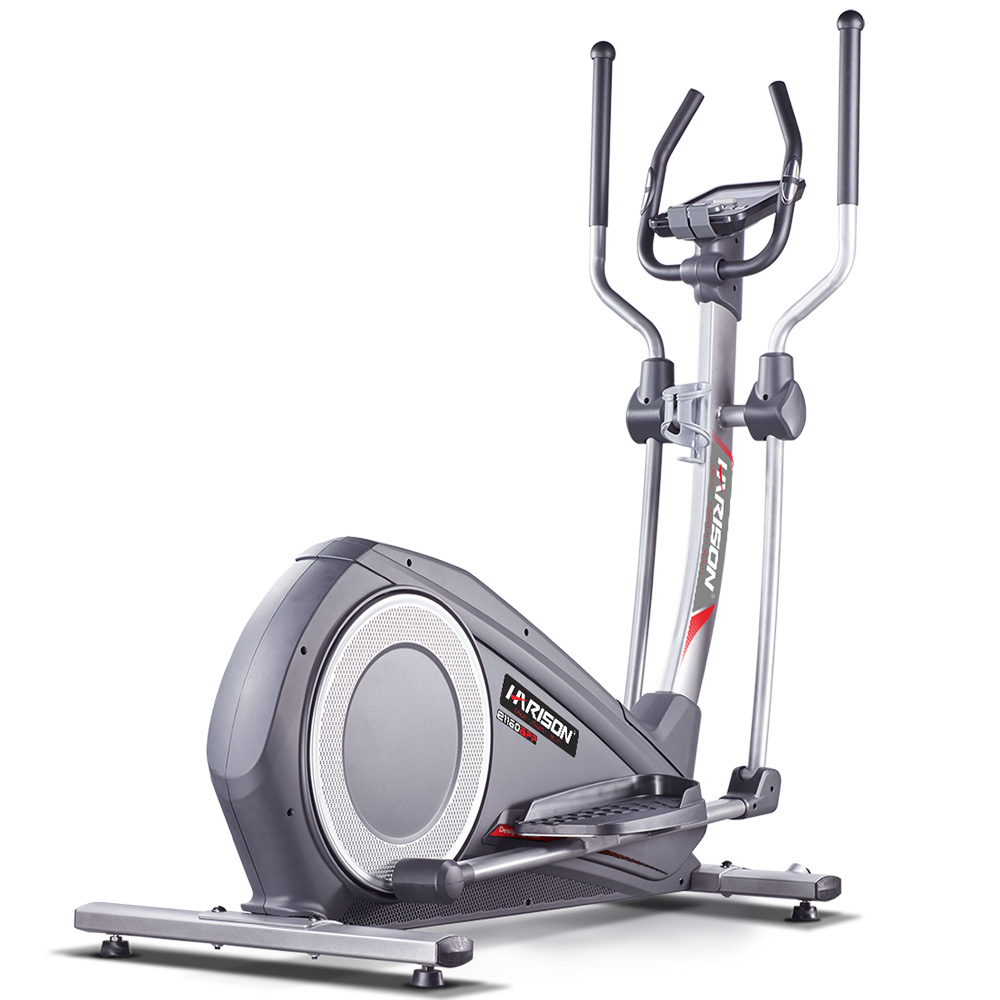 Best Compact Elliptical Machine for Fitness
Compact elliptical trainers and folding elliptical trainers are ideal for cardio and strength training at home. Compared to traditional home ellipticals they take up less floor space and are easier to move. Yet despite their smaller stature, the best compact and folding elliptical trainers don't compromise at all on biomechanics. They support full strides and offer perfect resistance for each trainee.
Center drive elliptical machines have the smallest dimensions and are non-folding. Front and rear drive ellipticals have longer frames, but may be foldable for storage to compensate. Examples of center, front, and rear drive ellipticals are found below.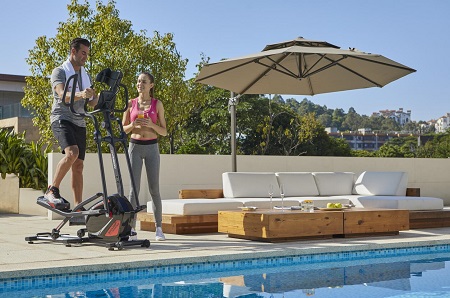 How to Choose A Compact Elliptical Machine?
What can you expect from a compact or folding elliptical trainer? The best options will feature all the functions your used to from traditional crosstrainers. However, sometimes a folding elliptical costs a few hundred dollars more than a non-folding alternative with similar specs. Here are shopping tips to avoid confusion.
Performance
Every performance level is available with compact ellipticals if you know what you're looking for. Compact non-folding ellipticals are sold in every price class, allowing option for the budget conscious t all the way up to commercial health club quality. Folding ellipticals obviously aren't built for commercial us, but do still offer a wide range of performance quality. Here are some important factors to consider…
Resistance: The best elliptical machines provide enough resistance to support smooth motion. That's important because the smoother the exercise, the longer a person can exercise before tiring. Smooth resistance also helps minimize the risk injury. For most elliptical brands, the flywheel weight is an excellent clue to determine this aspect of performance and it tells you the top skill level that's supported. Beginners may be satisfied with a flywheel weight of just 18 pounds. Intermediate and advanced trainees will want more heft. Individuals who weigh more will also need relatively more resistance to gain a comfortable momentum.
Stride: Narrow foot spacing is part of a healthy natural stride. You can identify this when slowly walking across a room. When your feet move past each other, they should be separated by no more than 2 inches. Thus the best compact elliptical trainers have virtually no gaps between their pedals. Another aspect of healthy stride is length. The best ellipticals for adults of average heights have about 20" long footpaths. People with shorter inseams might prefer ellipticals with 18" strides, but should probably avoid anything smaller. Some of the best ellipticals have adjustable strides such as 18-inches to 22-inches to fit a variety users (or at least more dramatic ranges to also serve as stairclimbers and treadmills).
Incline: Adjustable stride is useful for enhanced calorie burn and targeted muscle toning, but an incline can also help meet these needs. Many ellipticals and hybrid trainers have power inclines. A maximum tilt of about 20 percent is typical, but specialty trainers have even steeper slopes. There are even workout programs can pair the incline training with scenic interactive video for a more immersive exercise experiences.
Durability
The best compact ellipticals are long-lasting and rarely need maintenance. Here are some features to consider when assessing durability.
Drive Design: The only potential drawback of a rear drive elliptical is the floor space required, but choosing a folding model could be an easy fix for those with a space problem.
Maximum User Weight: A good compact elliptical trainer can safely hold at least 300 pounds. Some of the best ellipticals on the market (compact or not) have 400-pound maximum user weights. The higher the maximum user weight, the more durable the product.
Warranty: The parts warranties on compact and folding ellipticals vary greatly. Moderately priced machines generally have parts warranties of two to five years. Lifetime coverage is typically included for the frame, and labor costs are free during the first year or two.
Features
The best compact home ellipticals have the same features as larger machines, just with a less bulky frame or the option of foldability. Here are some features to look out for.
Folding: Adjusting a folding elliptical is easy. Hydraulics or electronics do most of the work, so little physical strength is required. It typically folds into half the size, saving significant space in the process.
Interactive Workouts: Some of the best compact ellipticals support interactive workouts as well as classic workouts. Interactive workouts use technologies such as Google Maps with Street View to take you around the world without ever leaving your elliptical. Some workouts offer ambient sound as well as visuals to deepen the immersion.
App Integration: These days, the top elliptical trainers include built in apps or wifi that can sync with a variety of mobile apps for fitness and entertainment. Examples of apps that work with select elliptical trainers are My Fitness Pal, Hulu and training apps provided by elliptical manufacturers.
https://www.harisonfitness.com/wp-content/uploads/2017/09/E1160APP.jpg
1000
1000
Harison team
https://www.harisonfitness.com/wp-content/uploads/2022/08/HARISON-Back-to-Home.png
Harison team
2019-05-31 03:06:35
2022-08-26 09:36:30
Best Compact Elliptical Machine for Fitness