How To Write A Cancellation Letter for Gym Member Properly?
In 2015, the Better Business Bureau received 2,657 complaints filed by disgruntled gym members. As results, these reputed fitness centers earned themselves a dark spot in the list of top 100 businesses that are most complained about. Among the issues that stood out in these complaints were billing questions and contract disputes.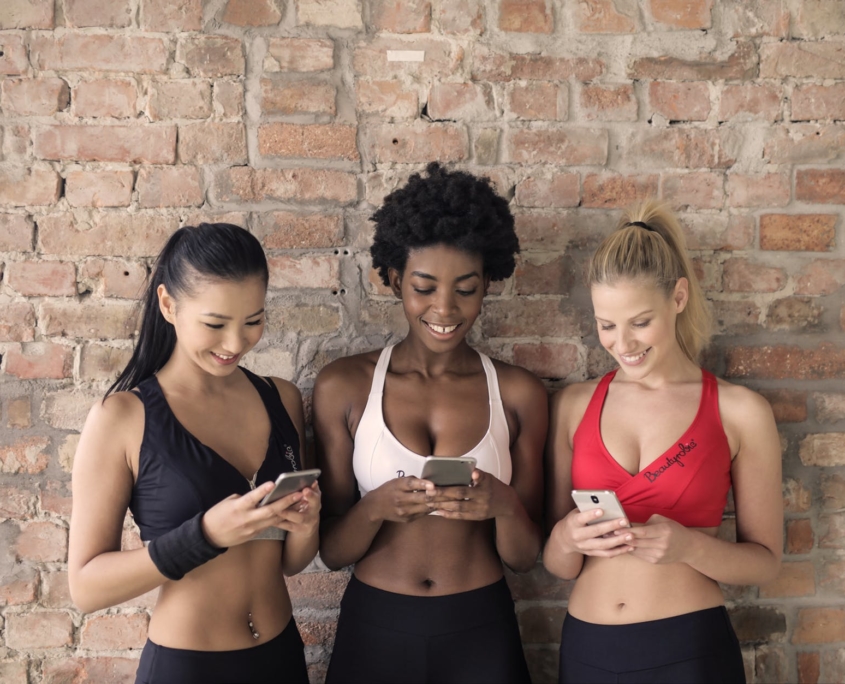 Sometimes it may turn out to be a tricky business to get yourself out of a gym membership. To save yourself from future liability, you need to take a direct approach with a gym membership cancellation letter while adhering to the contract terms. So before putting down your cancellation letter, first take close scrutiny of the contract. If you signed an agreement for a particular membership period, then you have an obligation to fulfill the contract terms before termination can be effected. However, there are certain circumstances in which your gym may consider early cancellation
For example, you may have a health condition that may hinder you for exercising, or you may be relocating to a different place far away from the gym. In such a case, depending on the laws of the state and the contract terms, early cancellation may be eligible. So how do you write your cancellation letter so that it can be effective without delays?
How to Write A Gym Membership Cancellation Letter?
The first thing you need to do is to address your letter to the right department or person. The address should be indicated in your contract. in case it is missing, you may need to call your gym for clarification concerning the person or department your cancellation letter should be addressed. This will avert delays in the processing of your letter. Writing generally to the gym club may lead to delays, so it is good to address the person responsible for handling cancellation letters.
For example, "Dear Mr. Jack" will be more effective and will lead to faster processing.
OPENING PARAGRAPH
Include your membership number and your name upfront. The gym will need them to process your letter and consider your cancellation. Keep this first paragraph to a maximum of three sentences.
MIDDLE PARAGRAPH
To write this second paragraph effectively on a legal basis, you need to take cues from Your membership contract. Have you met the terms of your agreement? If you have, state it in this paragraph and reference the terms in the contract to support it. Do you qualify for early cancellation? If you do, point the terms stated in the agreement which quality you for early termination of the contract.
Generally, most gyms require that notice for membership cancellation be filled as early as 30 to 45 days. That should be stated in your contract, and you should also refer to it to show that you are within their schedule. Make this paragraph straight and direct. Don't beat about the bush!
CLOSE YOUR LETTER
Here you need to include a brief paragraph to finalize your letter. Make it as friendly as possible. Don't point out issues which may trigger emotions and lead to further delays in the processing of your letter. Let this paragraph be short and direct to the point.
SEND YOUR LETTER
In order to have proof that the gym has received your letter, you need to make sure that you send it thought a certified official email. Email delivery is a better idea than hand delivery.
Sample of Gym Membership Cancellation Letter(Planet Fitness)
To the Manager, Planet Fitness
Dear Mr. Jack,
My name is Juliana King, and I'm writing this letter as a formal notice to you that I intend to terminate my gym membership with your club. My assigned membership number is 4569.
The cancellation of my membership is eligible on October 30. As per our contract terms, consider this letter as the 45 days' official notice, as I would want to terminate my membership when the contract expires.
I hope that you will process my membership cancellation in a respectful, timely manner. You can reach me out at +25477896325, in case you have any issues with my letter. I thank you in advance for considering my membership cancellation.
Sincerely,
Juliana King, member number 4569.
What Else Things Needed to Do When Cancelling A Club Membership
• Your membership cannot be terminated through email or phone. You have to write a cancellation letter.
• Other than the cancellation letter, your gym may require that you fill a different cancellation form requesting for your membership cancellation.
• Make sure that you send your cancellation letter via a company's certified email.
https://www.harisonfitness.com/wp-content/uploads/2022/01/HARISON-WEIGHT-BENCH-6095.jpg
800
743
Harison team
https://www.harisonfitness.com/wp-content/uploads/2022/08/HARISON-Back-to-Home.png
Harison team
2019-08-28 23:20:29
2022-08-26 09:05:40
How To Write A Cancellation Letter for Gym Member Properly?