The Best Fitness Gifts for Seniors Holiday Gift Guide 2022
The Best Fitness Gifts for Seniors of 2022 Holiday Gift Guide -HARISON FITNESS
Achieve your Fitness goals this holiday vacations with these equipment by our Holiday Gift Guide!
The holiday season is perfect for unwinding, relaxing, and spending time with your family in genuine fun and loving sweetness. But, with Harison Fitness' special holiday sales 2022 offers, you can add fitness as one of the more exciting things to look forward to during the holidays!
Holiday Gift Guide: Inversion Table
Get goodholiday gift guide exercise equipment that gives you the best movements for your body to get you back in shape and increase your body's dynamism. The HARISON Heavy Duty Inversion Table is a multi-functional exercise equipment that lets the entire body be involved in every exercise session. The inversion table increases the body's resistance and muscle strength. Furthermore, inversion tables are very essential for middle-aged adults, especially for busy parents like you! Harison Fitness' Inversion Table has a comfortable backrest surface that gives you the best sensations when using it, keeping you feeling safe and intact. Together with its highly useful and effective mechanisms by relieving gravitational strain off the spine's nerve roots and disks, the inversion tables are designed for perfect spine stretching and bone wellness for adults.
It is definitely important for middle-aged adults to have appropriate stretching equipment that supports the body's structure. More than just a piece of exercise equipment, this is also a great therapeutic provider for reversing the compression of gravity on the spine is the aim. Typically, this table includes ankle supports and can be adjusted to tilt you backward in a variety of ways, including fully upside down. For more details about the item, click on this link: Heavy Duty Inversion Table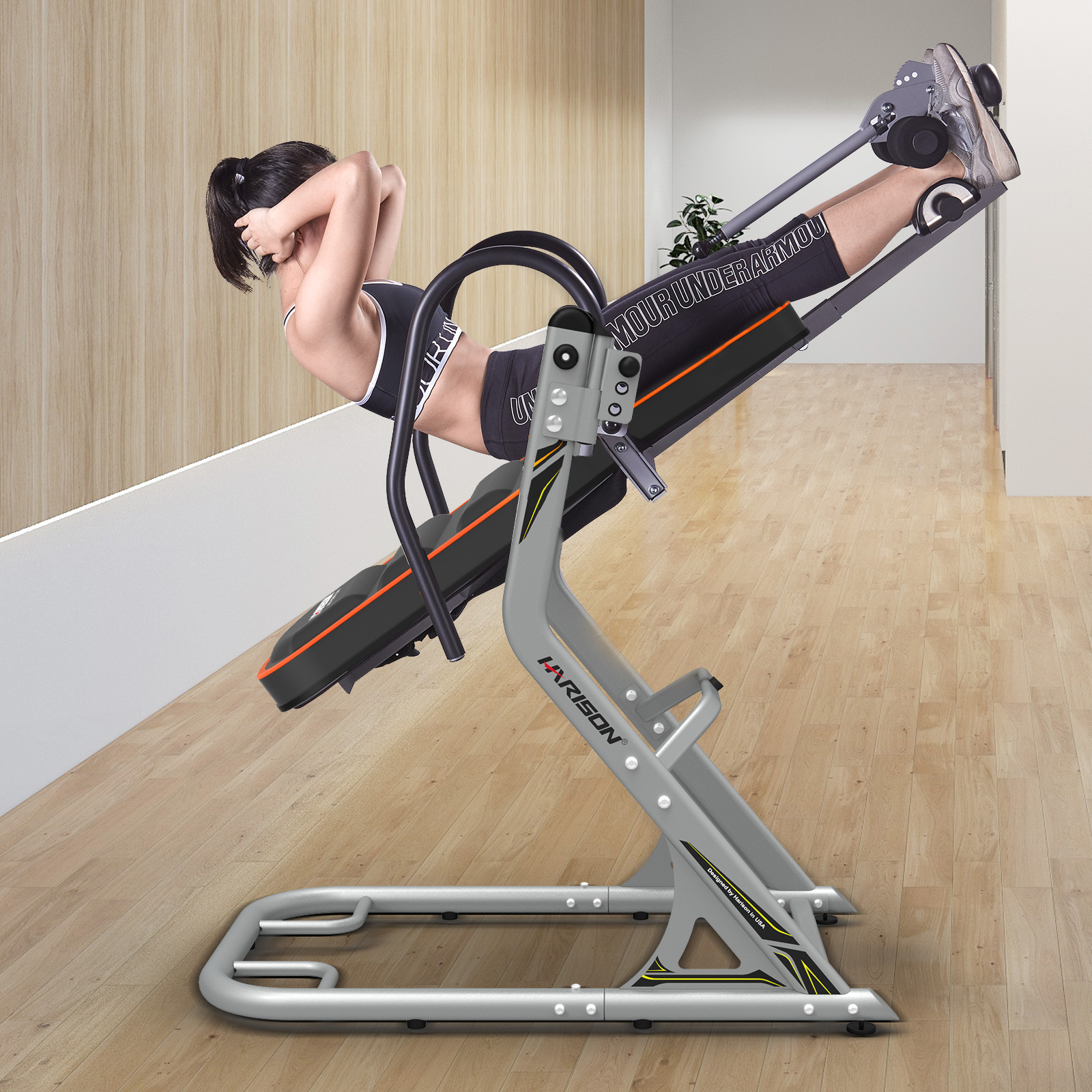 Holiday Gift Guide:Recumbent Exercise Bike
Together with this stretching equipment, keeping the muscles and blood circulation neutralized and improved is a stationary bike. Harison Fitness Recumbent Exercise Bike with Magnetic Resistance and iPad Holder for Home Use is perfect for parents' past-time during the holiday seasons while watching their favorite video clips and movies as this stationary bike has a phone holder. Mommies can jive and groove while listening to their favorite songs and pedaling on the comfortable bike. And daddies can get their way to fitness and cardio sessions as this equipment come with different setting options for speed, height, sitting and standing positions, etc. For more details about the item, click on this link: Harison Fitness Recumbent Exercise Bike with Magnetic Resistance. This bike has a comfortable and adjustable chair that lets you move according to how you want and what your body needs to achieve the utmost level of fitness goals.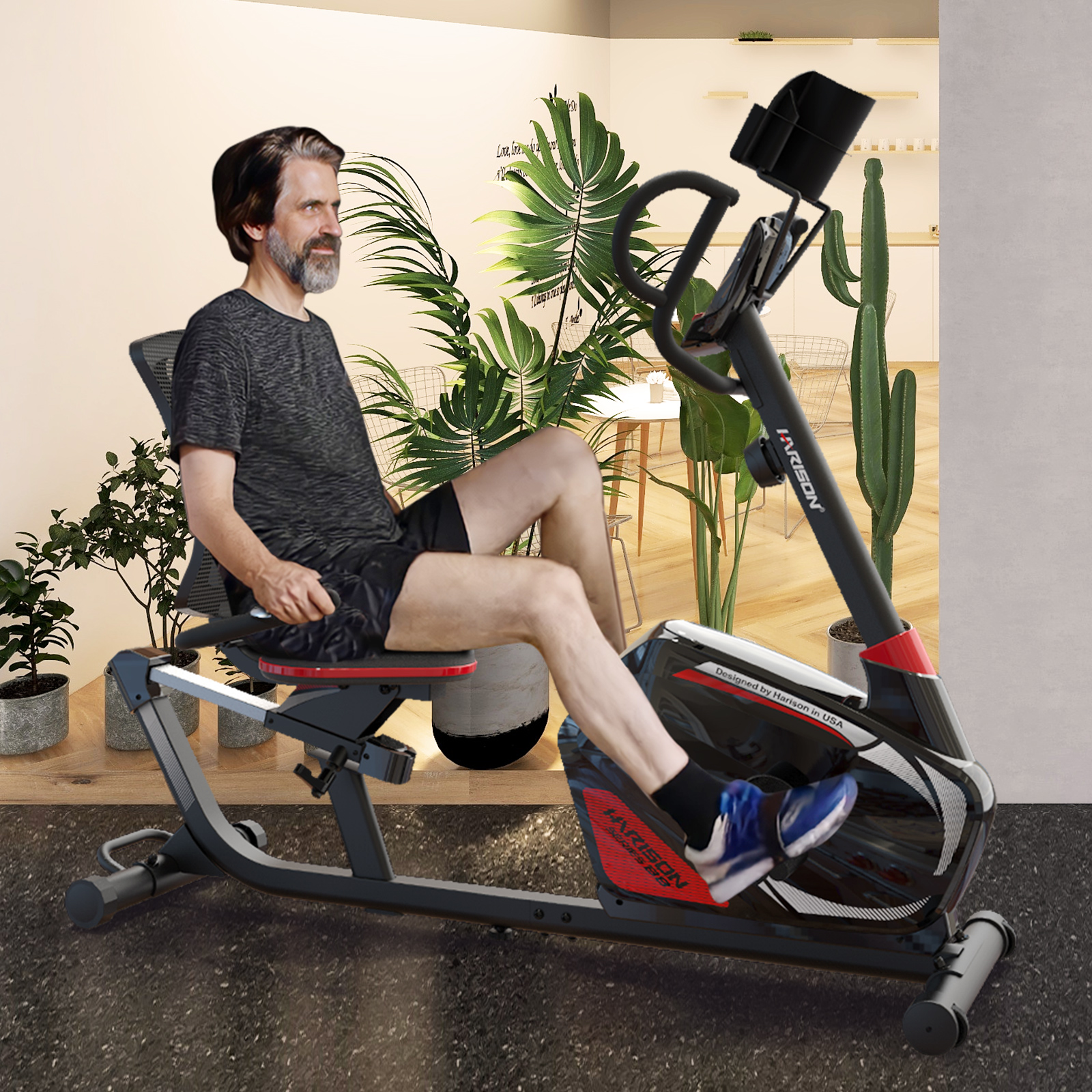 Make the holidays more worthwhile by taking care of yourself and carving your way to fitness and complete dynamism to be ready to take the new year ahead!
https://www.harisonfitness.com/wp-content/uploads/2022/08/HARISON-Back-to-Home.png
0
0
Harison team
https://www.harisonfitness.com/wp-content/uploads/2022/08/HARISON-Back-to-Home.png
Harison team
2022-11-15 15:54:08
2022-11-15 15:54:08
The Best Fitness Gifts for Seniors Holiday Gift Guide 2022