How Much Does an LA Fitness Membership Cost and How to Get Its Deals
Many of us want to get in shape by joining a fitness gym, but gym's ambiguity of membership costs and the hidden fee will make them irresolute. In this post, we'd like to find out more details about the LA fitness gym, including the membership cost, the deals and the membership cancellation way. Hope that it will help you to solve some puzzles.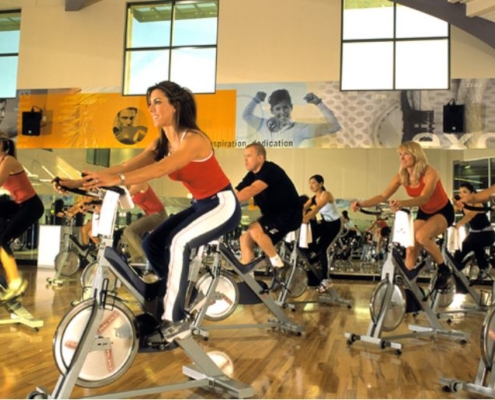 LA Fitness Membership Prices
You can select a "Multi-Club Multi State Access" mode for $39.99 monthly with $0 initiation fee, or choose the "Multi-Club Single State Access" for $29.99 with $49 initiation fee. The multi state mode allows you to access the LA Fitness for all location, and the single one allows to your local LA fitness.
Is LA Fitness Worthwhile?
Among most of the fitness gym, LA fitness has a medium price. For the question "is la fitness worthwhile". I think it depends on you. Since difference people have difference goals when spending the time and money on gym. However, in generally,  LA Fitness is worth if you take full use of its  equipment, amenities and/or taking their classes and enjoy pools and saunas.
How to Gain LA Fitness Membership Deals?
Here are some tips for you to gain LA Fitness discount.
Tip 1:
Normally, LA Fitness offers student discounts, or the employees, certain businesses discounts. You can ask for these details and find out if your situation will meet their demand. It is important to ask before you sign up. Perhaps this action will help you save your money.
Tip 2:
If your local LA Fitness won't give up the initiation fee, actually, you can still get a price break for your family members. Just add them to your account for a $25 initiation fee plus monthly dues. You could also ask if the club can eliminate or further reduce these fees if you add more members to your account.
Tip 3:
There is another chance for getting discount. That is haggling. If you don't mind, you can direct to the manager of your local LA Fitness, and talk to him/her for a better deal. "Recently, LA Fitness quoted me $20 for 1 club, $25 multi-club (same state) and $35 multi-state with $0 initiation just by sitting down and talking to someone at the gym." said by Slickdealer MBP1.
Additionally, you can use other gym's advertised discount to help you on the price negotiations. Just have a try. It is better to gain whatever discount than pay with their regular price.
Tip 4:
If you google AAA LA Fitness discount you'll be able to get the membership for $0 initiation and $30 a month. They don't require you to login to a AAA membership account.
https://www.harisonfitness.com/wp-content/uploads/2022/01/harison-weight-bench-fitness-bench-609-blog-4-e1641547631708.png
450
800
Harison team
https://www.harisonfitness.com/wp-content/uploads/2022/08/HARISON-Back-to-Home.png
Harison team
2019-07-31 06:24:58
2022-08-26 09:33:58
How Much Does an LA Fitness Membership Cost and How to Get Its Deals