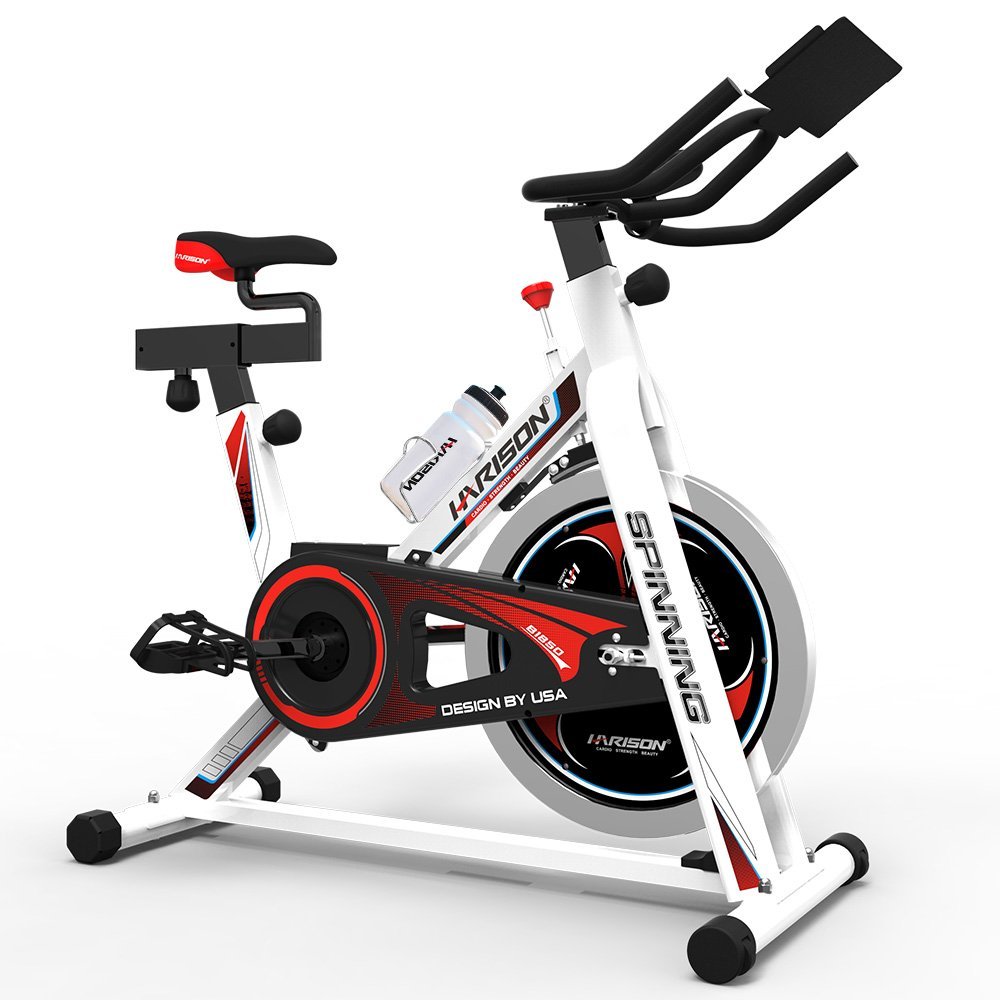 Best Indoor Cycling Bike for Sale in 2020
Indoor spinning exercises are among the most popular and safe workouts. You might have seen spin bikes at the nearby gym, but these machines are also great to use at home. Whether you are used to cycling on the trails and road, bringing a new set of wheels to your home might transform your exercise routine and I turn help you to spend more time in the saddles. With the best indoor cycling bike, you will not have to worry about rainy days stopping you from exercising.

If you have never tried indoor cycling or spinning, here are some of the main few reasons to try it out. The fast-paced cycling offers cardiovascular workouts that can reduce risks of heart disease and burn 600 calories in less than 45 minutes. Also, since pedaling is a low-impact game, it will not beat up your knees and hips when using it in the correct way.
However, finding the best home bike for home use isn't easy. Many fitness companies are releasing new equipment yearly. As such, this makes it hard to keep up with all the latest technological advancements. You might be asking yourself, should you purchase a spin bike with the heavy flywheel? Which brands usually have the best service, and what feedback do you expect from display consoles? Don't worry, we are here for you. To help in answering questions like these, here is a comprehensive best spin bikes reviews.
1. Best Indoor Cycle: Keiser M3i Indoor Bike
The beautiful and well-designed M3i is the latest addition by Keiser to their line of indoor cycles. The Bluetooth-enabled wireless computer and the ability to download several workout data wirelessly through various apps are some of the features that M3i apart from previous models. It also features an ergonomically designed handlebar and redesigned bike pedal.
Like other M Series models, Keiser M3i bike uses magnetic resistance system which creates the unique feel of real road bikes. It also helps to keep it quieter as compared to other indoor bikes. Keiser M3 model is also scores well in terms of portability with a compact profile and wheels for easy storage. With the incredible durability, this indoor cycling bike is gaining popularity amongst several indoor group cycling enthusiasts. Keiser brand has a great reputation as being among the top manufacturers when it comes exercise equipment all over the world and the M3i cycle is an amazing addition to their store.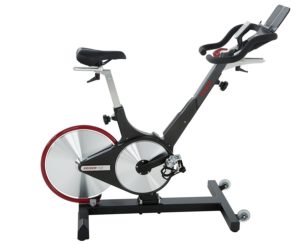 Pros:
·Handlebars are adjustable so that they can fit several arm sizes
·This bike is very easy to assemble
·The seat is well-cushioned
·It's one of the quietest spin bikes around
Cons:
·Quite expensive as compared to other models
·Users have reported issues with Bluetooth capability working efficiently
2. Best Spinning Bike: Peloton Spin Bike
Peloton is a renowned name within the fitness industry. The company is well-known to manufacture high-end equipment including spin bikes. Peloton bike is a magnet model. This means that its resistance comes in form of magnets instead of friction. Using magnetic resistance, this bike is quieter when pedaling. In case you have not tried it before, then you'll certainly probably marvel at its lack of noise.
In addition, this bike comes with clipless pedals. When you get the ideal shoes for connecting to the pedals, your feet will essentially be "glued" to these pedals and won't slip off. Technological advancements on this bike is what sets it apart from the rest. First, Peloton comes with the 21 inch display console that's mounted on the front. This screen has a camera, microphone and in-built speakers. It's also supports Bluetooth audio..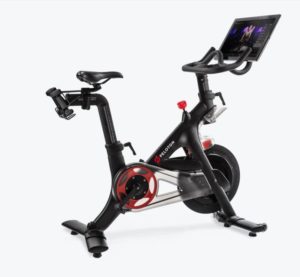 Pros:
·Offers unlimited spin classes and Peloton members can choose to participate in several classes
·Offers low-impact workouts
·The magnetic resistance is suitable for any skill level
·Fits almost every person
·It feature a compact commercial frame
Cons:
·This brand's warranty of 1 year for electronics and parts is quite
·Virtual studio training feature is dependent on stable and strong WiFi connections
3. Best Stationary Bike: HARISON B1850 Indoor Cycle
Here comes a special bike in this best stationary bike reviews that can be used effectively indoors. This spin bike can be used for personal enjoyment, improving body fitness and improving personal health. Special iPad holder design allows you enjoy the videos when exercising. HARISON Indoor bike is a great way to increase muscular endurance and enhance cardiovascular fitness. By using this bike, you can be sure to remain fit and healthy.
Moreover, the bike is easy to assemble. In fact, you can assemble it in 30 minutes with the tools and instructions included the package. The gym levels belt drive, commercial grade spine and advanced quenching process all contributes to the bike's stability, smooth operation and security. Both the seat and handles are vertically and horizontally adjustable. This offers a great deal of flexibility and enables it to accommodate users of different sizes and heights. You'll experience almost real cycling thanks to the continuously adjustable resistance. This feature makespedaling to feel like you're going downhill or riding up a very steep road. This is certainly one of the best spin bike for sale that you can find on the market today.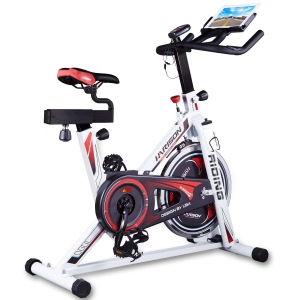 Pros:
·iPad holder for bike trainer
·The bike comes at a reasonable price
·It is very sturdy
·There's a free water bottle and holder in the package
·The seat and handle are both adjustable
·Features real-time digital monitor
Cons:
·The saddle which pro-designed for riding might be a bit small for some people.
4. Best Indoor Spin Bike:Sunny Spin Bike
Having a great spin bike that won't cause injuries to your muscles and still gives the best workouts is the dream that everyone has. With the special Sunny Spin Bike, your dream might just have been answered. It's time to live a happy life with this bike. The Sunny Spin Bike comes with a wide range of useful features that will certainly appeal to any user.
The key factor to comfortable rides is a bike that has been fitted to your precise proportions and that's exactly what this bike does. Sunny indoor bike is designed to allow you make tweaks till the cycle is just right. Its handlebars can move up and down whereas the leather seat moves with a twist of the knob. This will allow the user to adjust it during workout sessions. Besides, this bike cones with the 40-pounds chrome flywheel.
Pros:
·Features compact footprint
·The bike has adjustable saddle
·There's also an adjustable height handlebar
·It has multiple grips on its handle bars
Cons:
·Not suited for shorter people
·Users have to replace brake pads on a regular basis
5. Best Home Bike: Marcy Club Revolution Cycle
Snatch a high-quality spin bike model for less than the price of paying for annual gym memberships with Marcy Spin Bike. This spin bike has been made from high quality and durable steel. It boasts of a balanced 40-pounds flywheel and basket cage pedals which prevents the feet from slipping. The adjustable seat and handlebars allows people to correctly position themselves for a perfect ride.
This bike can't lose stability when you are riding or doing other exercises. It's well- designed and suits people of all sizes. The bike is suitable for physical exercises that will allow you to experience intense cardio workout. This is indeed one of the best bikes for a stable ride.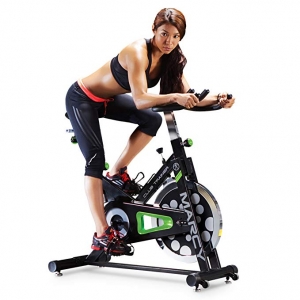 Pros:
·Easy to assemble
·There are 8 marked resistance levels
·It has 2 sets of handlebars that will allow you to workout in different positions
·Can be adjusted so as to fit different heights
·It is durable and sturdy
Cons:
·Adjustment for various sizes may be hard
·Seat does not include head rest
Summary
In conclusion, you will get a great workout when you use the best indoor cycling bike. A quality spin bike should be portable, adjustable, comfortable, offer challenging resistance. However, the most important thing is finding a model that will work best for you. With this breakdown of spin bikes, you should be able to make the right decision. All the above models in this best spin bikes reviews are easy to assemble, made of quality materials and guaranteed to serve you for a long period of time.
https://www.harisonfitness.com/wp-content/uploads/2017/09/B1850-1.jpg
1000
1000
Harison team
https://www.harisonfitness.com/wp-content/uploads/2022/08/HARISON-Back-to-Home.png
Harison team
2018-09-19 04:31:11
2022-08-26 09:50:10
Best Indoor Cycling Bike for Sale in 2020