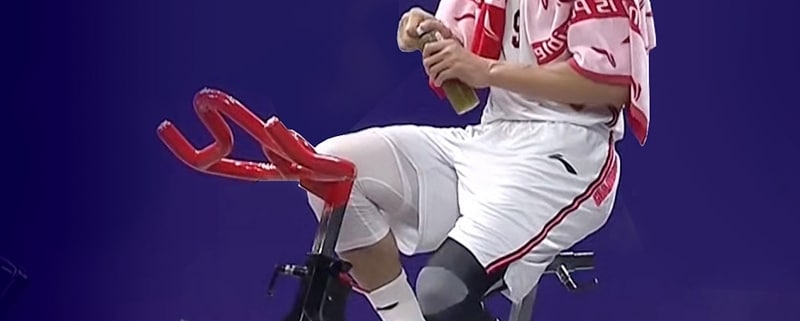 CBA Player Shows How to Avoid Stationary Bike Injuries
For bodybuilding people, indoor cycling is a very popular exercise to lose body-fat, but also very popular at celebrity , athletes and millions of us . How to avoid stationary bike injuries has become a concern of us.
"Regular riders" Google for the answer, and "Professional riders" have fully utilized stationary bike .
CBA Player Yi warms up with the HARISON B2800 stationary bike
---
Yi Jianlian (height 6 ft 11 in , weight 258 lb, Chinese Top 1 CBA basketball player) absolute Professional level. Yi uses a HARISON Exercise bike to warm up his muscles during the game between Guangdong Southern Tiger and Shandong in the third round of the Chinese Basketball Association (CBA) on March 1.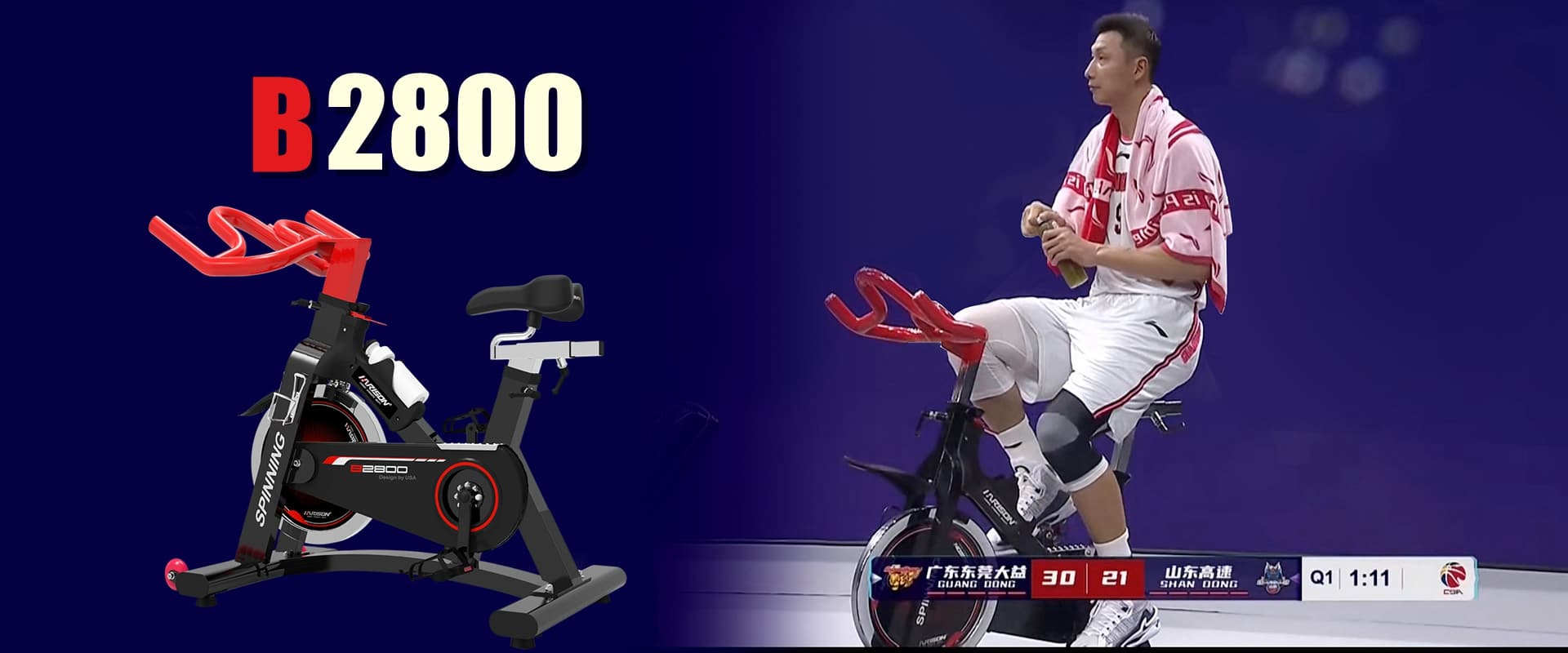 (Yi warms up with the HARISON B2800 Exercise Bike)
5 Tips How to Avoid Stationary Bike Injuries
---
Of course, most people use it to lose fat. Fancy riding in spin studio or riding at home during COVID-19 is very popular for many people. However, simple mistakes are very easy lead to damage knees and muscle strain after exercise.
Here are a few tips for beginners to learn the basics of spinning before you try use stationary bike at home and gym.
Knee injuries is the most common problem for beginners in spin training.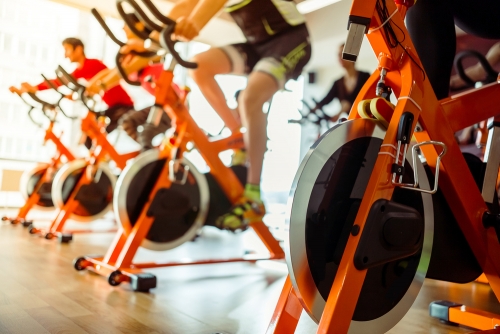 Adjust your seat properly before riding. Adjustable leather padded seat forward to back and up to down. the height of the handlebar. Before exercise should make sure your bike seat is at the right height for you and isn't too low, too high, too far forward or too far back
Adjustable leather padded seat height. Usually the height of user standing on the ground, lift the thigh and height is parallel to the ground , so that when riding, thigh and calf Angle is not too small, so as to reduce the burden of the knee, avoid the injury;
 Adjustable leather padded seat forward to back. We can use the elbow joint to align the front of the seat, with the forearm to delimit a semicircle, the length of the forearm and the seat to the straight line distance of the resistance knob are same;
The position of the seat determines the height of the handlebar. Generally, the handlebar is half a fist higher than the seat.
(2) Before stationary bike training, we must warm up first: If you directly ride on a high-speed exercise without warm up ,you may feeling very good, but the knee joint damage is very large.
(3) Reduce the times you stand on the pedal: When you stand there swinging left and right to exercise, it causing the knee to work harder over time
(4)Feel your body, don't push yourself too hard. In a spinning class, or riding at home, with other people warming up the atmosphere or online trainer leading the exercise. it's easy to push yourself beyond your limits. Remember, when you feel like you've reached your limit, for most people with weak exercise foundation, it is a alarm for injury; For fitness lovers , it may break their own limits. So, we should weigh the advantages and disadvantages and do adequate amount of exercise.
(5) The right way to ride: when riding, knees should same as the shoulder width, do not converge.
The body leans forward slightly, the arms of the body are straight, the abdomen is tightened, and the abdominal breathing method is used when exercising;
Legs and the car beam parallel or slightly buckle, knee, hip maintain coordination;
Don't swing your body from side to side, pay attention to grasp the rhythm of riding;
Beginners can use group training, 10 minutes cycling – rest for 5 minutes, cycle three groups, strength the physical fitness and then increase the amount of training.
Next time, you will received tips of "how to protect knee joint" , click a like to forward to the friends who need it! Please don't hesitate to show your comment below!
How do you warm up before exercise/strength training?
Do you warm up before play basketball?
HARISON B1850 Pro Indoor Cycling Bike Belt Drive Stationary Exercise Bike
HARISON B1850 Pro Indoor Cycling Bike Review
Which Type of HARISON Indoor Cycle Bike Is Good for Home Use?
https://www.harisonfitness.com/wp-content/uploads/2022/03/CBA-Player-Shows-How-to-Avoid-Stationary-Bike-Injuries-2-1.jpg
800
800
Harison team
https://www.harisonfitness.com/wp-content/uploads/2022/08/HARISON-Back-to-Home.png
Harison team
2022-03-03 10:11:28
2022-03-03 10:13:53
CBA Player Shows How to Avoid Stationary Bike Injuries