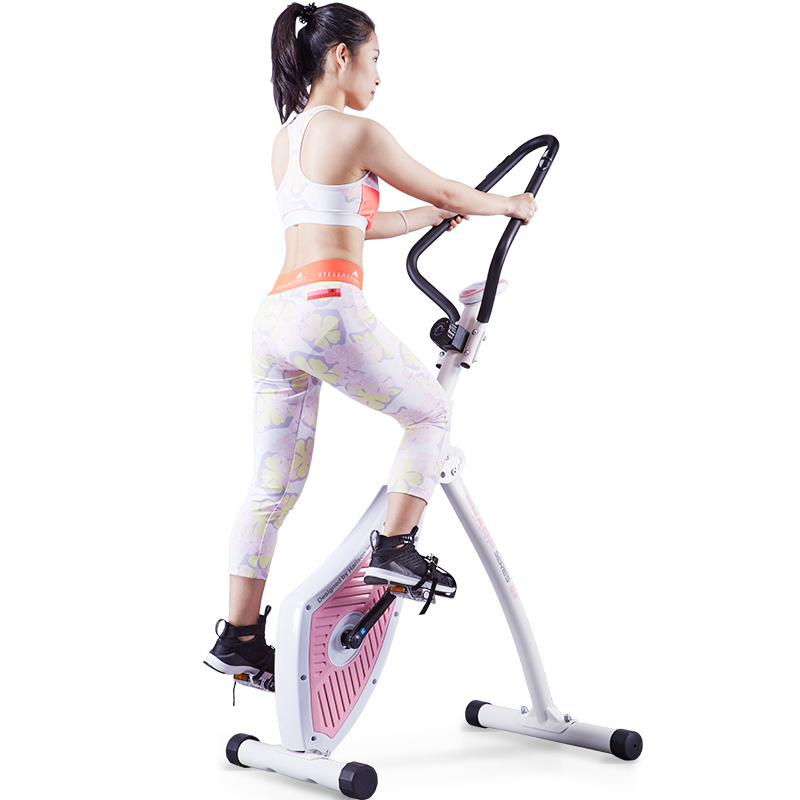 Guide to Buying a Folding Exercise Bike 2020
Bike riding is the most effective way of cardio exercise and is ideal for people who require physical therapy regularly. It lets you stay flexible as long as possible by moving your knees and joints. However, regular exercising bikes are often big in size and bulky and might not be an ideal workout machine for everyone.

A folding exercise bike is the best alternative for people who finds regular machines troublesome. These bikes are easily adjusted to any type of home when folded up and are highly popular among urban citizens.

Advantages of a Folding Exercise Bike
Convenient
Folding exercise bikes are convenient and extremely easy to use. With a folding exercise bike, you don't need to travel to and from the gym to get your regular dose of exercise as you can do it from the comfort of your home.
Don't Consume Extra Space
Folding exercise bikes don't consume extra space compared to regular exercising bikes. You can fold most of these bikes in half and stow into any part of your home after a workout. This is the ideal choice for people living in shared spaces, smaller apartments, or for people who don't want to keep their exercising bike in front of them after the workout.
Affordable
Folding exercise bikes come in various price points ranging from low-end to high-end models and there is a folding exercise bike available for every budget.
Beginner-Friendly
Folding exercise bikes are perfect for people who are starting with bike exercising or for people trying to lose weight but find it too expensive to continue with gym training.
Includes Entertainment
Most folding exercising bikes feature consoles for devices such as iPad, Kindle, and tablets so that you can enjoy your favorite entertainment while exercising.
Multiple Forms of Exercise
Folding exercise bikes allow you to do multiple forms of exercise depending on your needs. These bikes come with different resistance levels making the exercising level choices convenient for all types of users according to their fitness level.
What to Consider Before Buying a Folding Exercise Bike
Purpose of The Bike
If you looking for a bike solely for the physical therapy sessions, then a beginner-friendly exercise bike will be ideal for you. If you want to improve your overall health and fitness, then go for a bike with greater resistance levels and will push you to your limit.
Weight of The Bike
Most folding exercise bikes come with weight limits, so choose a bike that can carry you and your other family member's weight.
Noise Level
Exercise bikes with the fan are extremely noisy and everyone might not be comfortable with it. Choose a bike that does the job smoothly without any noise.
Resistance Type
Folding exercise bikes come with different types of resistance such as Friction Resistance, Flywheel Resistance, Fan-based Resistance, Magnetic Resistance, etc. Most folding exercise bikes come with magnetic Resistance. Higher resistance levels mean an increased level of exercise difficulty.
Add-On Features
Add-on features such as portability, foldability, LCD monitors, storage space, etc are great bonuses attached to these bikes. Go for a bike with such add-on features giving your bike an extra edge.
Best Folding Exercise Bike in 2020
Marcy Foldable Exercise Bike
Marcy is a reputed name in the fitness industry with over 50 years of experience. This bike comes with 8 resistance levels which you can select according to your fitness levels. The bike makes little to zero noise during a workout and is ideal for home or office use.
Features
– 8-level resistance
– Magnetic resistance
– LCD computer display
– Adjustable Resistance
– Pedals feature safety straps
Exerpeutic Gold 500 XLS Folding Upright Bike
This is another excellent folding exercise that comes with a large LCD monitor and a heart rate monitor. This Exerpeutic folding bike is made with 20% more steel and can carry a maximum weight of 400 pounds. The bike adjusts the different range of heights over 5'1" and comfortable to seat thanks to a large seat.
Features
– 8 levels of resistance
– Magnetic resistance
– Maximum weight limit 400 pounds
– Built-in wheels
– Weight of bike 51 pounds
– Large, comfortable seating
ProGear 225 Foldable Magnetic Upright Bike
This ProGear is designed to make your workout a fun-filled experience. It features a large LCD monitor that shows heart rate, calories burned during a workout, etc. The bike also features wide, comfortable seating and the overall design is quite sturdy to hold weight up to 220 pounds.
Features
– 8 levels of resistance
– Magnetic resistance
– Built-in transportation wheels
– Adjustable leg stabilizers
– 3 Piece crank system
HARISON X3 Folding Exercise Bike
Conclusion
A folding exercise bike is designed to make your exercise session convenient and painless. It saves you time going to and from the gym and provides the same workout experience at the comfort of your home. However, you need to choose the right exercise bike based on your fitness level to get the best workout experience with these types of bikes.
https://www.harisonfitness.com/wp-content/uploads/2018/05/SHARP-B3-主图5.jpg
800
800
Harison team
https://www.harisonfitness.com/wp-content/uploads/2022/08/HARISON-Back-to-Home.png
Harison team
2020-05-29 02:44:23
2020-05-29 02:44:23
Guide to Buying a Folding Exercise Bike 2020