HARISON 607: The Adjustable Weight Bench for Home Use
An adjustable weight bench is an important equipment for bench press and weight training exercises. It helps you to correctly and safely perform the moves. The main advantage of an adjustable weight bench is that it can be used with other equipment like dumbbells and power racks. It is flexible to allow you do many exercises by simply adjusting the bench.
What to consider when buying a dumbbell weight bench
When buying a dumbbell weight bench, consider the following factors:
– Safety
The safety of any exercise machine is of paramount importance. Consider the material it is made of to ensure that is strong enough to hold your weight without breaking. For an adjustable weight bench, check what material makes the frame. It should be heavy duty steel and its structure should be strong to ensure your safety
– Durability
A durable dumbbell machine will save your money by lasting for a long period of time. This is also determined by the material used for its construction and its structure.
– Capacity
The capacity of an adjustable weight machine is important to consider. Ensure that the machine can support your weight comfortably without breaking.
– Set up
Choose a dumbbell exercise machine which is easy to set up and use. A machine which is easy to assemble and use will save your time and ensure that you have more time for your workout.
– Pricing
Ensure that you buy the right model of a dumbbell machine for the right price. Compare prices of all decline bench for sale so that you can get the best price for the best quality machine. It is also important to consider the warranty to ensure that you get a good deal.
Key Features of HARISON Adjustable Weight Bench
HARISON adjustable weight bench is a heavy-duty exercise bench which has a flat incline for strength training. It comes with a dumbbell rack and it can be adjusted in different positions to perform more than 30 exercises. It is a flat multipurpose sit up bench with multi-angle incline. It is easy to assemble the workout bench which can be adjusted to incline or flat as per your needs for an adventurous gym experience.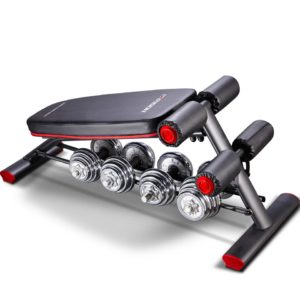 The dumbbell weight bench has a special compact design which is meant to save your space. It is easily portable and big enough for strength training exercises and your back. This adjustable weight bench is made of a heavy-duty steel material which makes t quite stable and durable. It is ideal to support your entire body.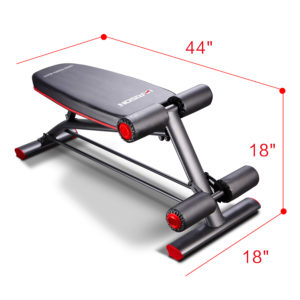 What we like about it
This is a great decline bench for sale. It is a perfect multi-functional bench which is easy to incline to different angles. It is also a simple adjustable workbench which is easy to assemble. It makes exercising easy and enjoyable since you can incline it or work on it while flat to give a memorable gym experience. It is compact and portable and can it into a small space. You can also can also carry it from one room to another if you need to.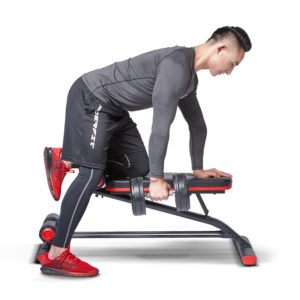 Dumbbell weight bench is a very safe piece of equipment which is made of a heavy-duty construction to make it durable and stable. It tends to support your entire body for comfortable exercising.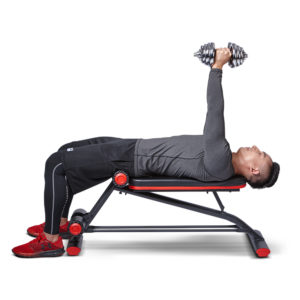 Warranty
This adjustable weight bench comes with a one-year warranty for the whole weight set, five years warranty on frame and 10 years warranty on parts.
Conclusion
HARISON adjustable weight bench is a great piece of equipment for your home gym. It will give you the freedom to choose your incline and you can also work on it while flat. It is easy to assemble, compact and portable which is ideal for a small space.
It is safe and durable and you can be guaranteed of its longevity. It also has a good warranty which you can take advantage of.
https://www.harisonfitness.com/wp-content/uploads/2021/09/607D-3-1.jpg
1500
1500
Harison team
https://www.harisonfitness.com/wp-content/uploads/2022/08/HARISON-Back-to-Home.png
Harison team
2018-11-29 20:55:03
2022-08-26 09:47:34
HARISON 607: The Adjustable Weight Bench for Home Use