HARISON B6: How to Exercise When You Are in the Seat?
The World Health Organization recommends:
At least 150 minutes of moderate-intensity physical activity per week, or at least 75 minutes of high-intensity activity per week, or an equivalent combination of moderate and high-intensity activity.
Do you meet the standard?
Many people say that they don't have time to exercise. Is there any way to suit the fast-paced people?
If you don't have a sports foundation and are weak, but can't participate in system training, you can configure an exercise bike.
With it, it is equivalent to having a small gym at home, which can reduce fat and relax at home, and the whole family can use it together.
The exercise bike can strengthen our lower limb strength and muscles, and it is also a very good aerobic fat-reducing exercise, and it has the effect of strengthening cardiopulmonary function.
The magnetic exercise bike is soft and can effectively reduce the stress on the knee, so it is especially suitable for people with weak knee joints for daily fitness.
Today I recommend the vertical magnetic exercise bike, called HARISON B6, which is a very suitable fitness equipment of the whole family.
Solid magnetic control flywheel, stable is stable
The core of the exercise bike is the flywheel. The bigger and heavier the exercise bike is, the more "powerful" it is.
The 18.7LB flywheel group greatly increases the stability and safety of sports.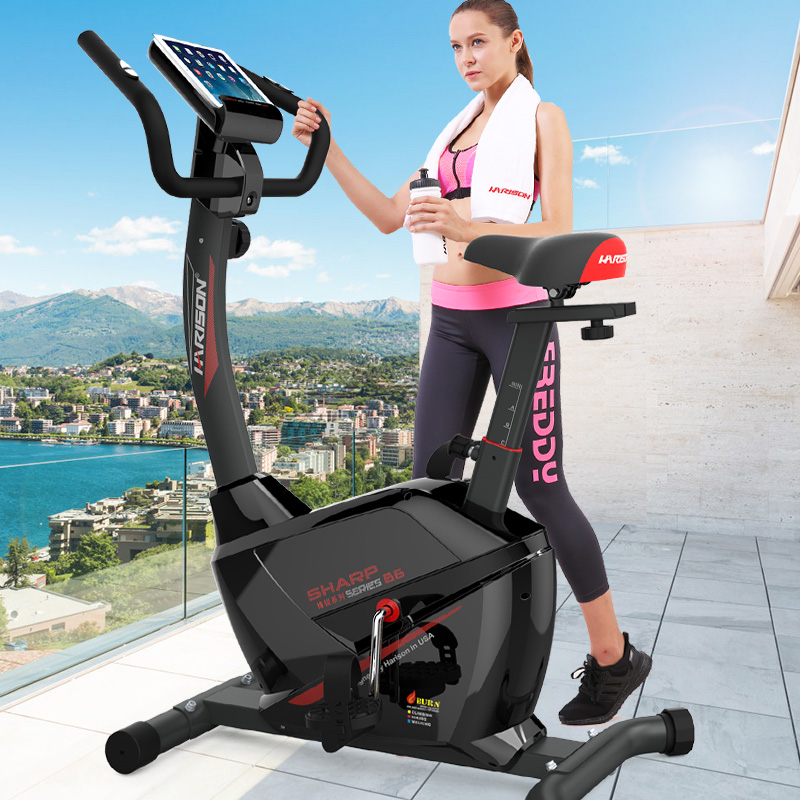 High-quality Materials
Made of high-quality stainless steel, laser welding technology seamlessly connects, without fear of external force extrusion.
Easy Seat Adjustment
According to each person's height and leg length, the seat can be moved up and down, back and forth to find the most comfortable position for sports. The humanized design is suitable for the whole family.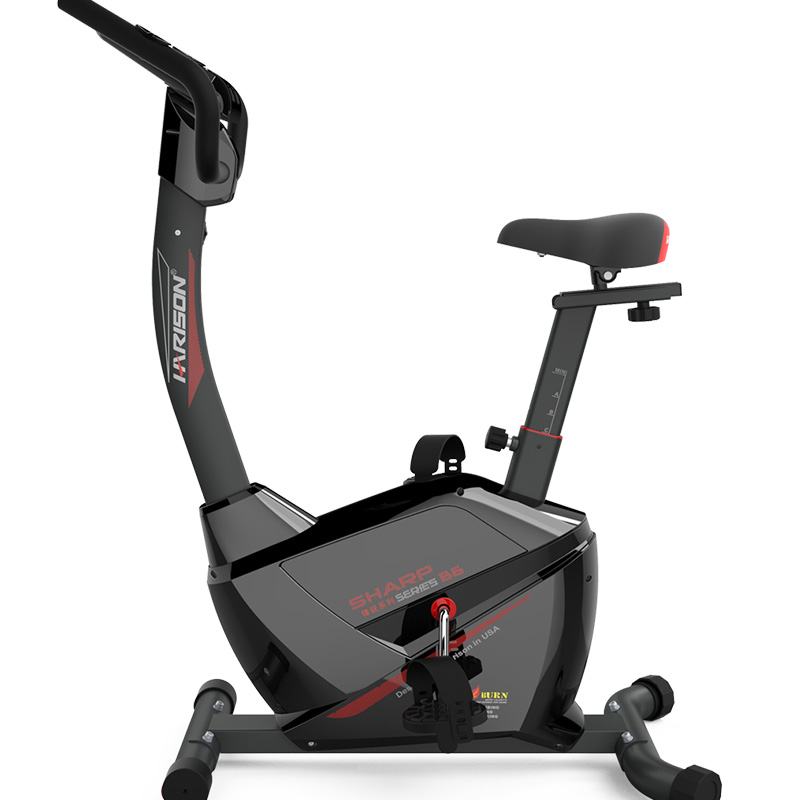 Heart Rate Sensors Show the Data Clear
The heart rate test is standard for exercise bikes. Observe the heart rate changes in real time by holding the heart rate handle, adjust the exercise intensity to meet the requirements of aerobic or anaerobic exercise.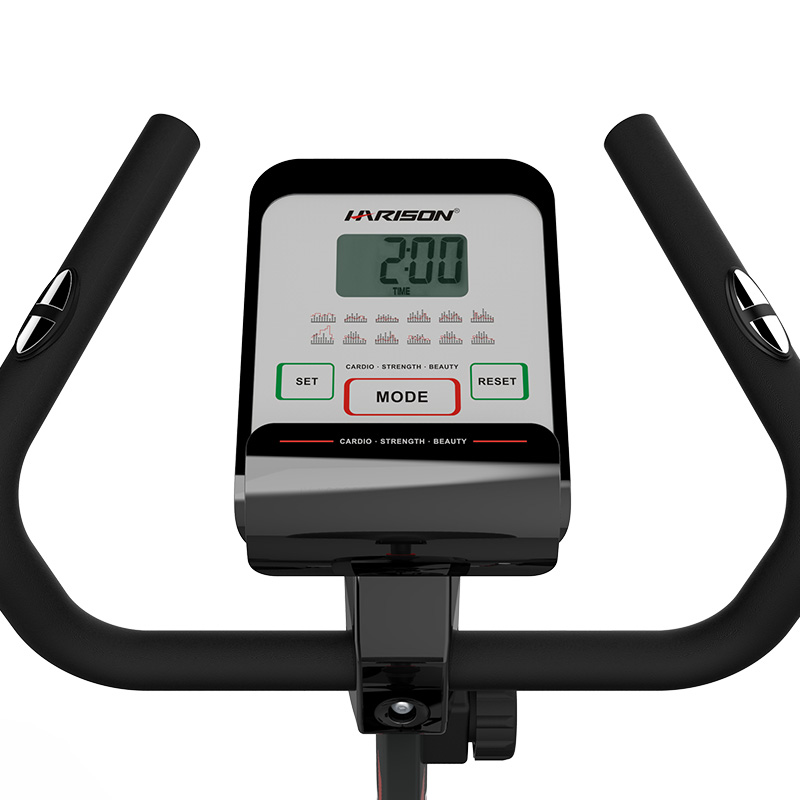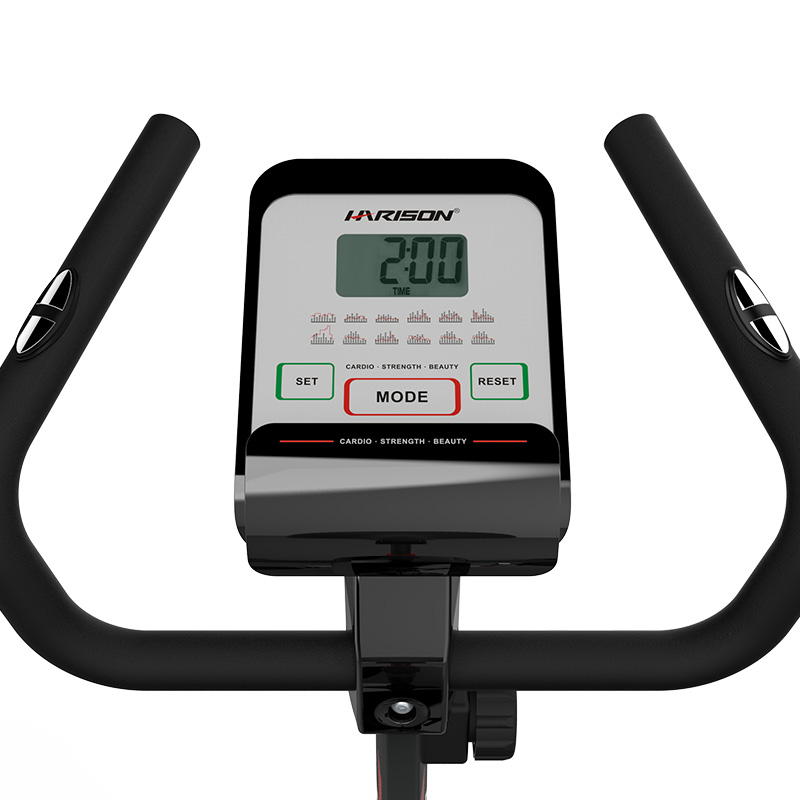 Built-in Virtual Scenery Exercise Mode
Built-in a variety of scenes, highways, grasslands, snow mountains, wilderness, deserts … Mobile phones, tablets can be connected to Bluetooth, choose the scene you like and soothe the mood.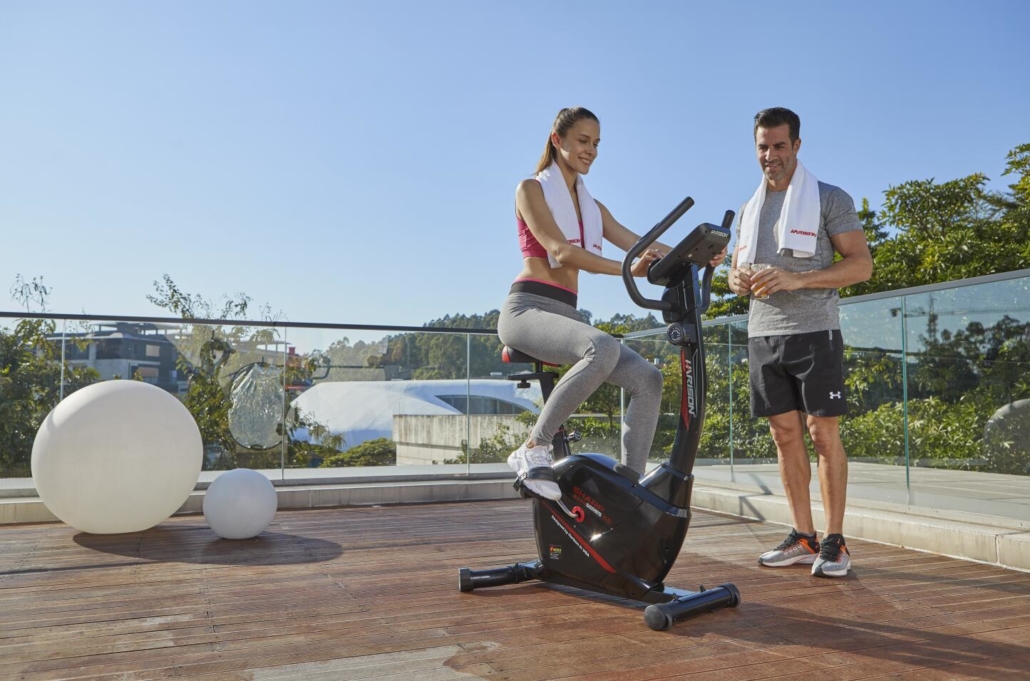 https://www.harisonfitness.com/wp-content/uploads/2021/12/harison-bike-b6-upright-bike-8.jpg
1200
1200
Harison team
https://www.harisonfitness.com/wp-content/uploads/2022/08/HARISON-Back-to-Home.png
Harison team
2020-04-26 03:12:16
2022-08-26 08:36:12
HARISON B6: How to Exercise When You Are in the Seat?