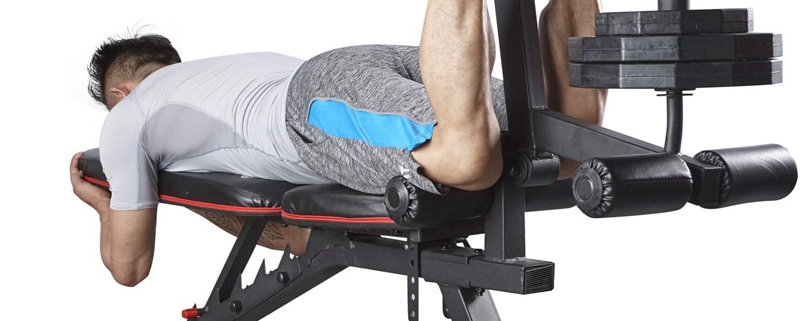 HARISON Weight Bench For Best Full Body Workout
HARISON Weight Bench: Best Full Body Workout Bench For Big People
Thanks to some innovative designs and competitive pricing, working out at home has become not only the desired option but a more realistic one. In times past, big, heavy pieces of equipment took up lots of space, were extremely hard to put together, and if it came with accessories, they were more trouble than their worth. Fast forward to today and working up a good sweat and a solid pump at home is all the more attainable. With high-quality, full-body machines like the Harison Weight Bench, space is no longer an issue holding you back, and thanks to their ergonomic design, they're extremely easy to use and install.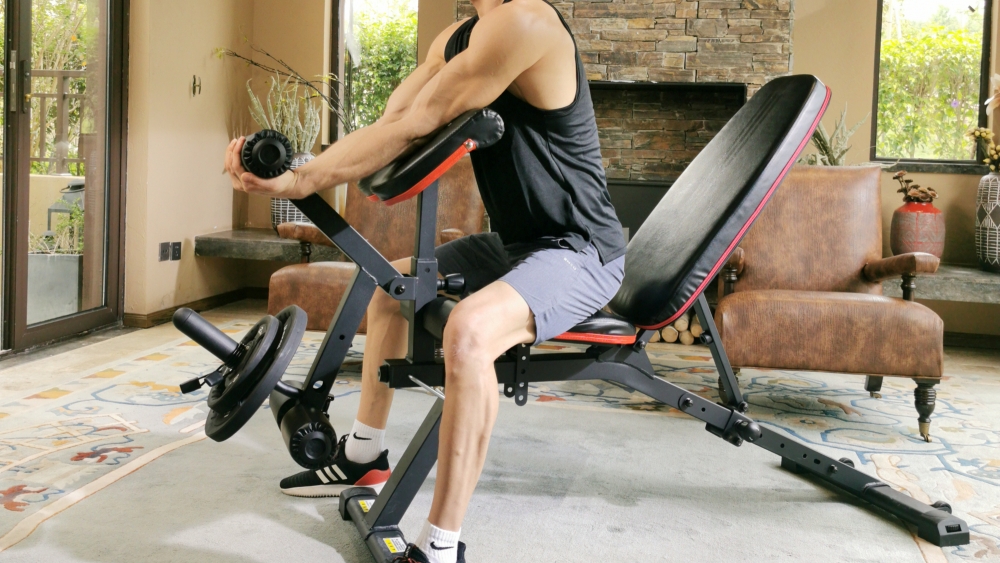 Features
Fully-Adjustable Weight Bench – You'll be able to target all muscle groups at different angles with this multi-purpose design which allows you to work at various degrees of decline, flat, and a bench incline. This bench has six backrest positions and five-seat positions.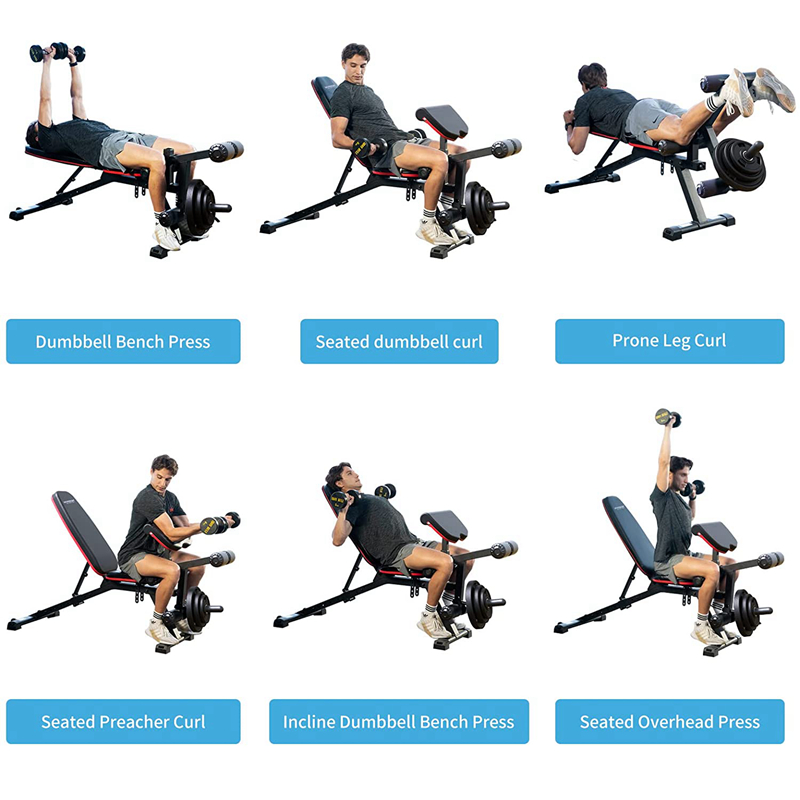 Powder Coated Steel Frame – With the capacity to support up to 800lbs. this heavy-duty weight bench has a solid build meaning it will last you for years to come.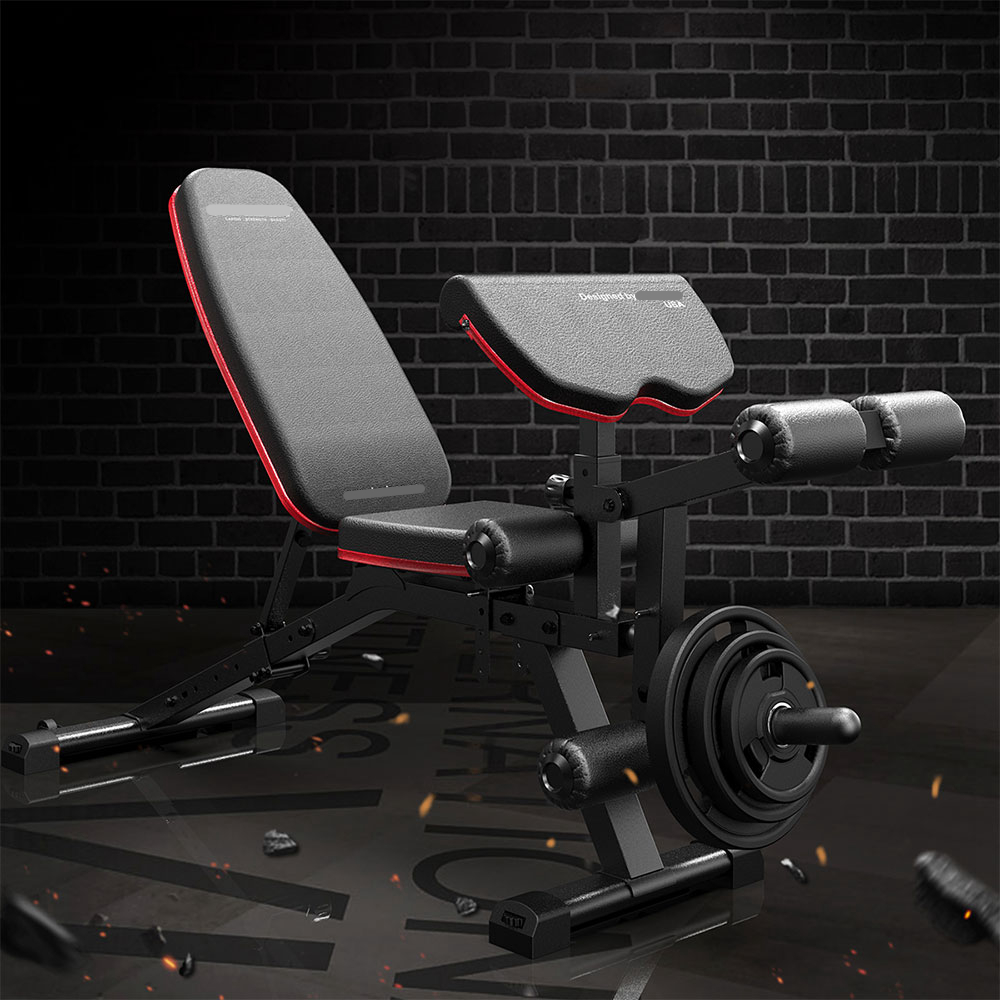 Preacher Curl Accessory – The priest pad is made of high-grade foam padding to provide the best comfort and support possible. It's securely locked into place and can be adjusted to your height or easily removed when not being used.
Utility Exercise Bench with Barbell Rack – You can add or take off weight quickly and move on to the next set with the ability to fit up to six plates.
Leg Extension and Curl Machine – With dual positioning, you're getting two machines in one, allowing you to perform both quad and hamstring movements.
Secure Lock – Provides a sturdy and safe user experience.
Compared With Other Brands
Let's compare the weight capacity, backrest adjustment, full-body capabilities with added accessories, and cost between some similar brands.
1.HARISON 609 Weight Bench – capacity is 800lbs. with 6 positions for the backrest adjustment. Includes preacher curl attachment and lower body piece giving full body capabilities, and priced at $199.
2.Marcy 6 Position Bench- capacity is 600lbs. with 6 backrest positions. No attachments are included but it has a built-in lower body piece and is priced at $129.99.
3.FLYBIRD Weight Bench- capacity is 700lbs., with 7 backrest positions, no attachments, or lower body capabilities, priced at $239.99.
4.Bowflex 5.1S Stowable Bench- has a 600 lbs. capacity, 6 backrest positions, no attachments, no leg extension and curl machine, priced at $349.99.
User reviews show this brand felt more sturdy and therefore safer than other brands during use. The last thing you want to worry about is a wobbly weight bench when you lift weights above your head.
When looking at the quality of craftsmanship in this bench, compared to others, you can clearly see the detail of thick, quality padding allowing you to perform set after set without worrying about pain from thin, low-grade foam.
When deciding to go with the HARISON 609 exercise bench, you're getting what you pay for and more. The quality, ease of use, and sturdiness make this weight bench one you can workout on and grow with.
With a fully adjustable bench, you'll be able to target your upper, middle, and lower chest muscles, target all three deltoids when working shoulders, and easily perform leg extensions and hamstring curls as a single set or superset with quick weight adjustments.
You can hit both bicep heads with the addition of the preacher curl, work your back at different angles, perform tricep dips, hip thrusts, and more. It truly is a full-body workout bench with endless possibilities, minimal space at an affordable cost.
TURE CUSTOMER FEEDBACK
https://www.harisonfitness.com/wp-content/uploads/2022/01/HARISON-WEIGHT-BENCH-6097.jpg
800
800
Harison team
https://www.harisonfitness.com/wp-content/uploads/2022/08/HARISON-Back-to-Home.png
Harison team
2022-02-12 11:09:23
2022-02-12 11:14:31
HARISON Weight Bench For Best Full Body Workout