HARISON 407 Heavy Duty Inversion Table for Back Pain In 2020
Inversion table is normally used by Physical therapists or Chiropractors to do traction on Spine job for patient. Because of its benefits, now inversion table has been used as a normal fitness equipment for users to get relief from back pain, relieve spine pressure, and promote blood circulation to the upper body.
With the correct usage, the inversion table can be an important machine which will contribute to your fitness. So it is necessary to get one. Now the question is how to choose a suitable inversion table machine.
In the following part, we will guide you to know the factors need to be considered about choosing the inversion machine. And some details features about Harison 407 heavy duty inversion table.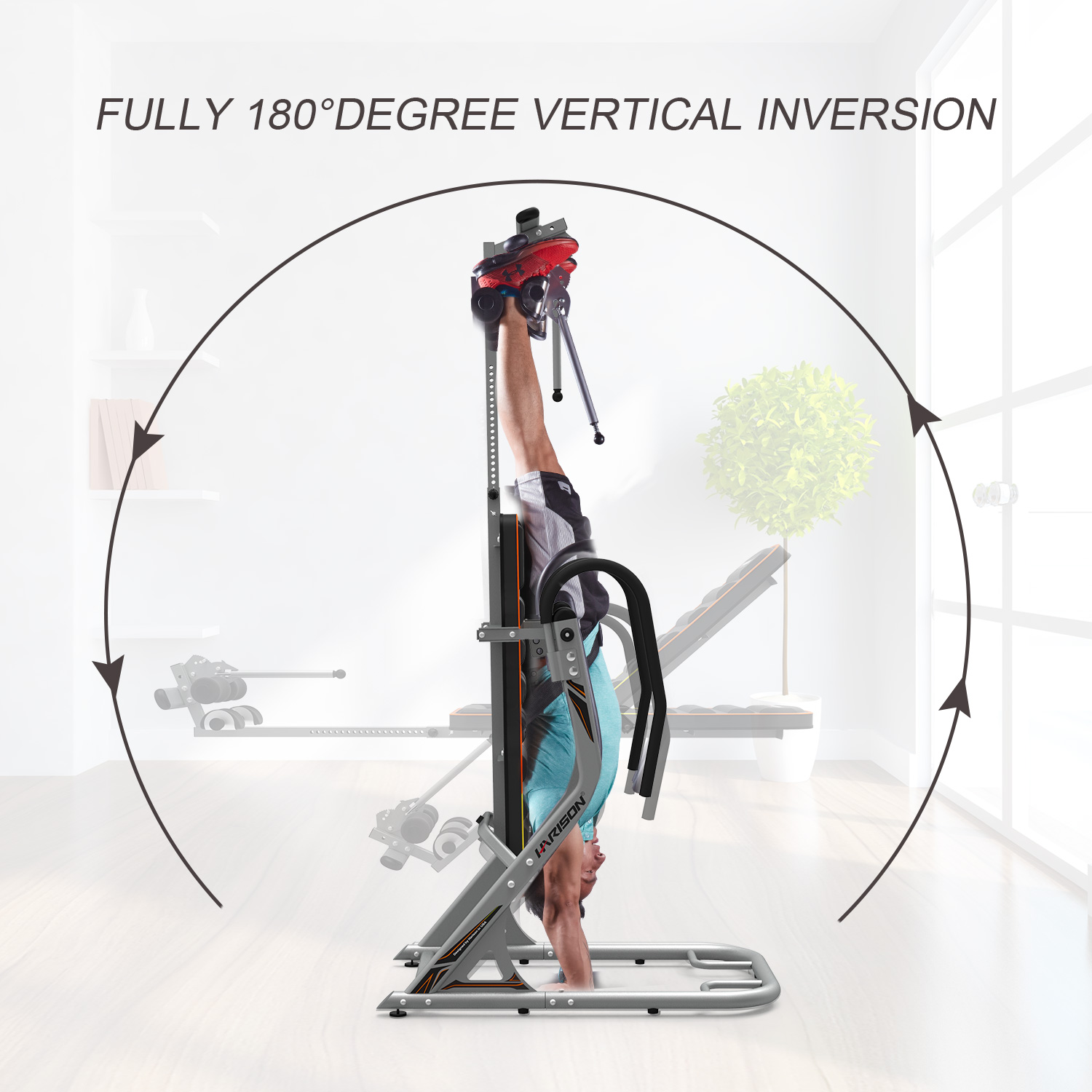 What To Consider When Buying an Inversion Table?
Note: Before buying this machine, please consult your doctor if inversion table is OK for you. Since people who have heart or circulatory conditions, high blood pressure or osteoporosis inversion therapy can be too aggressive.
Here are some more factors to consider when buying an inversion table:
Durability and Safe
It is very necessary to check the durability and safe item, then choose a good one, so that you can enjoy using it for a long time.
You can check the material of the frame, normally, the high quality material for making inversion table is heavy duty steel. The check if the machine has the safer structure. Like the double lock ratchet tooth mechanism.
Capacity
When you are choosing the best quality inversion table, you should ensure that it can be able to support your weight. In most cases, a standard inversion table will support about 220 pounds of weight.
Set Up and Use
When buying the heavy duty inversion table, you will not want a machine complicate to assemble and use. You need an easy install and use, so it will save your time and increase the usage time of it.
Price and Warranty
Look at the warranty period so as to ensure that you get a good deal. Normally, the inversion table which last long to 2 years for the warranty is OK.
It is important to ensure that you get the right model for the right price. Since this machine matter to your health, so you need to check every factor as you can before buying. Here, we introduce the details of our own brand inversion table. If it is fit for you, then no hesitate to have one. This machine is well known as its high-performance and it is regard as the most value buy.
HARISON  407 Heavy Duty Inversion Table
The HARISON 407 is a heavy duty inversion table that comes with many new features that set it apart from other inversion tables. Generally speaking, the Harison Heavy Duty Inversion Table is a great option to specifically treat neck pain and generally see many of the advantages of a quality inversion table. You can head to the review of Harison 407 heavy duty inversion table from www.verywellhealth.com and know more details.
Product DATA:
Height Limited: 147-196cm/4.8'-6.4'
Weight: 33kg/73lbs
Oval tube: 27.6"11.8"
WARRANTY: 3 year for the whole inversion chair, 5 years frame structure, lifetime parts.
Capacity: 300-350 lbs
Key Features
Durable table with a steel frame
Ergonomics design 3D backrest
Rubber, non-skid floor stabilizers
20- 180 degrees vertical inversion
Ankle cushions and ankle locking system
Suitable for all kinds of people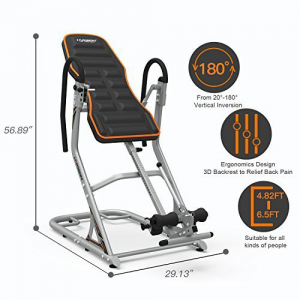 For safety, Harison 407 table provides a safety belt, secure and covered footholds, easy-access handles, a non-slip mat, and a sturdy, heavy duty steel frame. Also the true balance design. Take multiple security measures to protect you when inverting.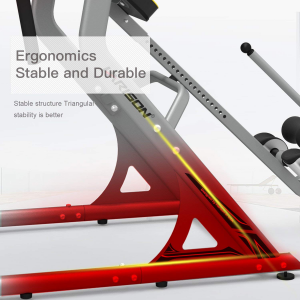 Allows for quick and safe selection of either the 180 degree inversion positions free.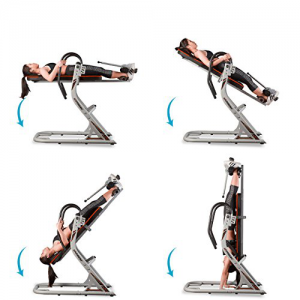 Check HARISON inversion table for back pain on Amazon
Frequency Ask and Answer of HARISON 407 Inversion Table
Q: Does this product easy to assemble, and how long it takes to finish?
A: This therapy table is easy to install, you can finish it within 30 minute.
Q: Is this inversion table right for back pain ? I saw someone said it's heavy but good quality
A: Yes, it is a good quality product. I haven't use it for back pain issue. My husband uses it for neck pain and stiffness and he swears it has helped immensely.
https://www.harisonfitness.com/wp-content/uploads/2021/09/407-size.jpg
1500
1500
Harison team
https://www.harisonfitness.com/wp-content/uploads/2022/08/HARISON-Back-to-Home.png
Harison team
2018-10-30 03:44:55
2022-08-26 09:49:06
HARISON 407 Heavy Duty Inversion Table for Back Pain In 2020