How Much Does La Fitness Guest Pass and Things You May Not Know about It
An La Fitness guest pass is a popular way to try out one of the biggest fitness chains in the United States. Costs for a guest past can vary wildly from gym to gym. Some gyms have a philosophy that encourages guest pass usage because they believe it will lead to new members. Other gyms see the insurance costs of non-members working out at their gym and price their guest passes much higher . L.A. Fitness is a national chain of health clubs and you may have one in your home town, or see one on a vacation or work trip.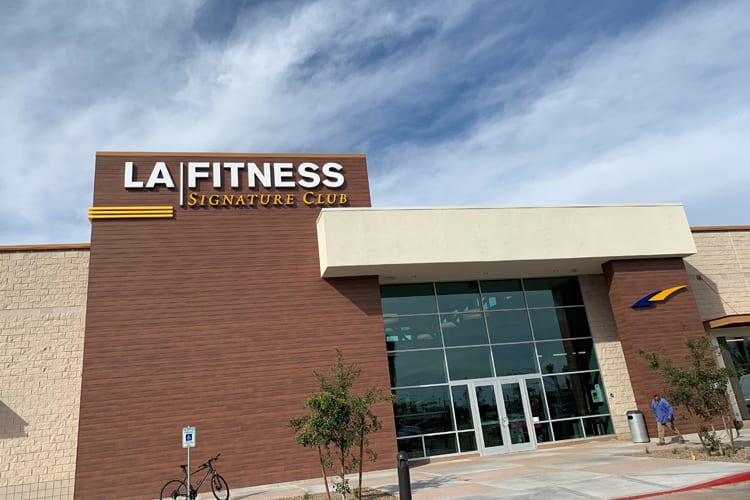 How Much Does La Fitness Guest Pass
LA Fitness has three different price points for a guest pass depending on when you attempt to acquire the pass and what level of club you are planning on attending. You can get a 5 day guest pass to LA Fitness for free by visiting the LA Fitness website and entering in your personal information such as full name, email address, phone number and zip code. LA Fitness will then send you a 5 day guest pass that allows you and a friend to use the club.. In order to use the free guest pass, you must have a fitness analysis filled out and you must meet with a membership counselor for an orientation before you are allowed to work out. If you do not want to be marketed to, you can buy a guest pass to LA fitness. Most of LA Fitness gyms are considered "Premier" clubs and a guest pass to these clubs costs $15. There are a few LA Fitness locations with more amenities that are considered "Signature" clubs and a guest pass to those clubs costs $20.
La Fitness Guest Pass Requirements
LA Fitness does have some requirements in order for an individual to qualify for a guest pass to one of their clubs. The first is that a guest pass user must be at least 16 years or old or be at least 13 years old and accompanied by a parent or guardian. All guest pass users must also sign a waiver of liability and a parent or guardian must sign that waiver for any guest pass user under the age of 18. All guest pass users must have a picture ID that includes their birth date (driver's license, etc) in order to be allowed in to a LA Fitness location. Another important note is that a guest pass to LA Fitness is not all inclusive as there are extra charges for amenities like personal training, basketball or racquetball leagues, and kids club. If you take advantage of the free 5 day pass to LA Fitness, you must use your pass within one month of it being issued and you are not eligible for another free pass for a period of 6 months.
You May Like: How Much Does an LA Fitness Membership Cost and How to Get Its Deals
La Fitness Guest Pass Questions and Answers
One of the more frequently asked questions about an LA Fitness guest pass is whether or not you can bring your children. The answer to that question is yes, but you will need to pay for them to attend kids club which is the supervised area for children age 13 and under. No guest passes are allowed for children under the age of 13 so your younger children have to attend the kids club. Another question might be whether you can play racquetball or basketball on a guest pass, and the answers to those questions vary. As a guest pass user, you are allowed to play racquetball, but courts are available on first come first serve basis so you will want to check with the club to see if a court is available. You can play basketball as a guest pass user, but be aware that LA Fitness runs leagues for both basketball and racquetball frequently that take priority over individual play. In the case of both sports, it is good to consult a gym schedule beforehand to see if any league games are scheduled that may interfere with your workout plans.
In Conclusion
If you are interested in trying LA Fitness, you can receive a free 5 day guest pass to any one location of your choosing by visiting the LA Fitness website and entering your personal information and waiting for them to email you a guest pass. If you take this route, be prepared to spend at least an hour of your time taking a fitness assessment and meeting with a membership counselor before you will be able to work out. If you just want to work out and skip the other stuff, an LA Fitness guest pass will cost $15 unless you are at one of the few "Signature" locations of LA Fitness where a guest pass will cost $20 due to the extra amenities those clubs offer. Whether you choose to get a free guest pass or choose to pay for your guest pass, LA Fitness is a good option for business travelers and vacationers looking to get a workout or two in while away from home.
https://www.harisonfitness.com/wp-content/uploads/2018/09/sunny-bike.jpg
1500
1500
Harison team
https://www.harisonfitness.com/wp-content/uploads/2022/08/HARISON-Back-to-Home.png
Harison team
2019-09-20 21:25:28
2022-08-26 08:57:14
How Much Does La Fitness Guest Pass and Things You May Not Know about It