Portable Stair Steppers: HARISON 306C+
Using the portable stair steppers can give you a great workout without taking up a lot of space in your home. Besides, a mini stair stepper can also come with a lot of additional advantages that can make your workout unique. Let's see:
1.Low Impact
As a low impact workout machine, mini stair stepper is very suitable for the people who are looking for the easy way mode exercise. With it, you can do workout, but you don't have to tolerance the pain as workout on high impact machine like treadmill.
2.Tones the lower body
If you persistently use the stepper machine to train, you will tone your calves, gluteal muscles, hamstrings and quadriceps. What's more, portable steppers perfect for building lean muscle and burning fat without becoming big and bulky.
3.Helps train natural movements
Moving up an incline is a very natural action in many fitness routines. Consistently using a stepmill or stepper to workout will help train your core and allows you to hike and climb more efficiently. It also increases your overall stamina and endurance so nearly every activity throughout your day will be easier for you. Also, it'll allow you to dramatically run up office stairs at a quicker rate.
4.Save Time
The portable stair steppers allows you to workout when watching TV or do some office work too. Because it just need your legs standing on it, but your hands are free up, you can do something you like. It will save you some time.
After knowing the benefits of the small stepper machine, you may want to know which small stepper machine is a perfect choice. I'd like to introduce an value buy one: HARISON 306C+
The Factors of HARISON Portable Stair Steppers
Heavy-duty steel construction
Heavy-duty steel construction to stand the test of time, and the everyday use of intense workouts. The max user weight of this HARISON mini stair stepper is up to 220lbs. With its oversized slip-resistant footplates, you can do the up and down workout without any worry.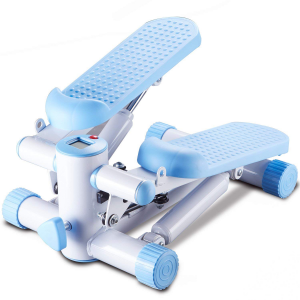 LCD computer
LCD computer makes the sport data simple and easy to read.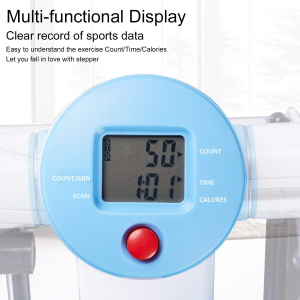 The Adjustable Resistance
Adjustable resistance is very necessary, because you can use it to set the easy workout mode or the aggressive way. And very useful for people to set the resistance to their level and continue at that pace indefinitely. HARISON 306C+ allows you to do that.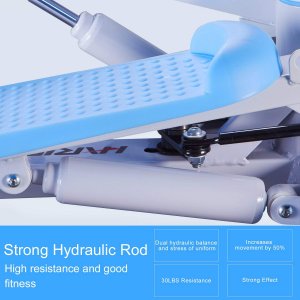 Massage Pedal
This machine are designed with massage pedal. If you stand on it without shoes to exercise, it will help you to promote blood circulation when exercising. It is a difference and great experience.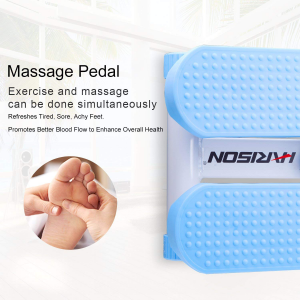 Height Adjustment
Height adjustment knob lets you to set the step motion height, for either short bursts or long steps.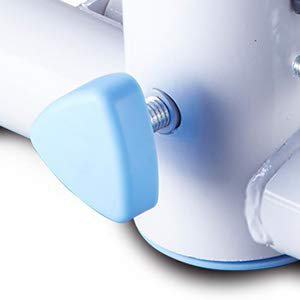 Also check HARISON Mini Stepper on Amazon
Frequency Questions and Answer
Q: Does this machine come with a warranty?
A:Yes, one year warranty card coming with package.
Q: Is this stepper a swing stepper or up & down stepper ?
A: It's an up & down stepper
Q:Can a mini stepper help with weight loss?
A: I used this stepper in conjunction with diet and walking and lost 25 pounds in 2 months.
Read More: Tips for Choosing the Right Mini Stair Stepper Machine
https://www.harisonfitness.com/wp-content/uploads/2021/09/306C-Mini-Stair-Stepper-of-Exercise-without-Installation-Portable-Stand-Up-Stepper-for-Home-Use-Adjustable-Height-and-Resistance-4.jpg
1500
1500
Harison team
https://www.harisonfitness.com/wp-content/uploads/2022/08/HARISON-Back-to-Home.png
Harison team
2018-10-19 03:30:25
2022-08-26 09:49:38
Portable Stair Steppers: HARISON 306C+